Performance vs. Capacity
Hard drives are made up of one or more circular platters. Platters are written from the outside inward in order to maximize performance (you cover more data in a single rotation of an outer track vs an inner track). As was the case in our Seagate 3TB review I had to turn to HD Tune as HD Tach doesn't support 64-bit LBAs: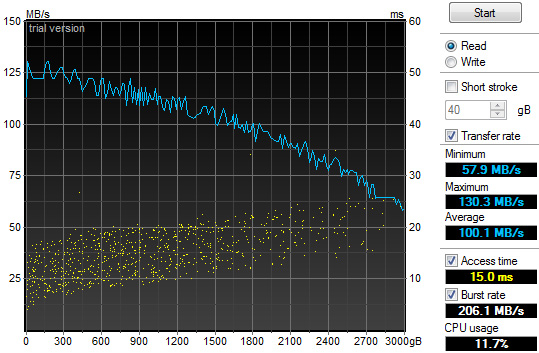 Maximum read performance is 130MB/s while maximum write speed is 121.7MB/s. The minimum speed you'll get out of the drive is ~55MB/s at its inner most tracks.