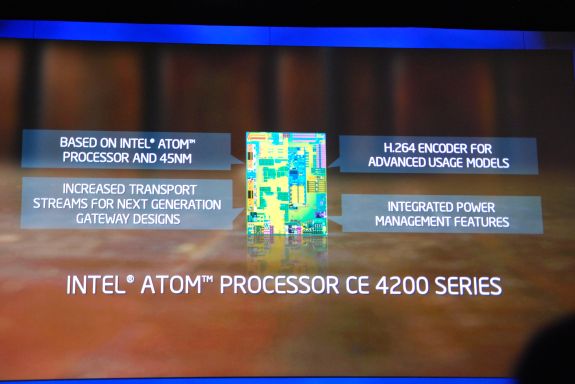 Intel just announced its CE4200 (Groveland) SoC, the successor to the CE4100 used in devices like the Boxee box.
The CE4200 is based on Intel's 45nm Atom architecture and features a H.264 encoder. Presumably this is the same architecture as Intel's Moorestown SoC which added a 720p H.264 encode engine.
Intel didn't disclose any additional details about the CE4200 but we'll be asking around at the show to find out what we can.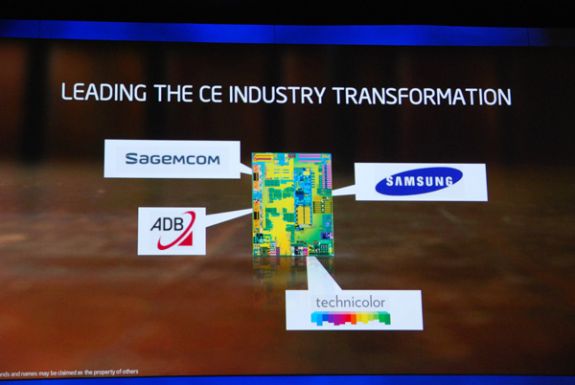 ADB, Samsung, Sagemcom and technicolor are all announcing products in development with CE4200.