Antec EarthWatts EA 380D Green 380W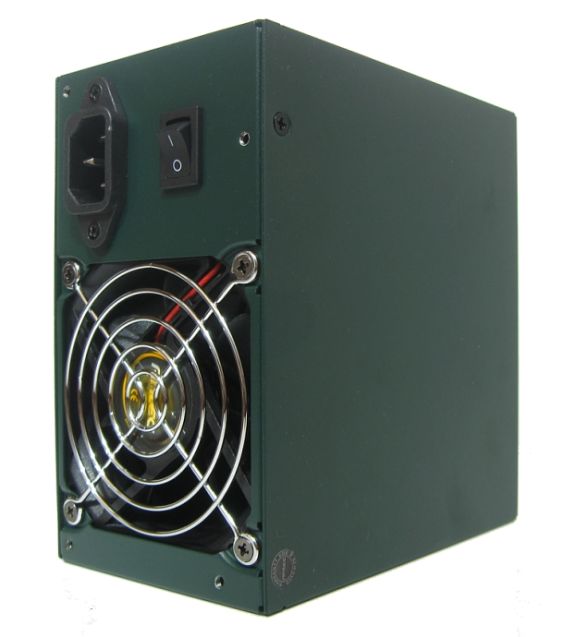 Antec has been around for nearly a quarter of a century, making them one of the grandfathers of the modern computer industry. Well known for their cases and power supplies, we've looked at the EarthWatts line a couple of times in years past. Antec has updated the EarthWatts line with their new Green models, sporting a dark green exterior and more environmentally friendly packaging—including the removal of the power cord, since most users already have a surplus.
Unlike so many other power supplies, it's nice to see a sensibly rated unit for a change. 380W is still plenty even for a midrange system, and with optimal efficiency generally coming at 50% load this is a power supply that should run closer to its "sweet spot" when idle as well as under load. There's still enough power on top to run a Core i7 or Phenom X6 processor and a discrete GPU, but you'll want to stick with graphics cards that only require a single PCIe power connection to err on the side of caution.
The EA-380D like any decent modern power supply also carries an 80 Plus certification, this time for the Bronze level. That means the PSU should run at 82% efficiency with a load of 20% (76W), reaching 85% efficiency or more at a load of 50% (180W), and still maintain 82% efficiency at the maximum 380W rated load. This is nothing ground-breaking in late 2010, but it does fit perfectly with moderate systems that can idle at under 100W. Just how green is the new EarthWatts? Let's find out as we explore some of the other features.