Apple MacBook Pro 13—Conclusion
Apple products tend to be tough to give a conclusion on. There's the style factor, the (lack of) value factor, the fanboy factor, the OS X factor (for Macs), etc. Macs are divisive products—the people who use them love them, but for every person that loves a Mac there's two more that wish all things Apple would burn in hell.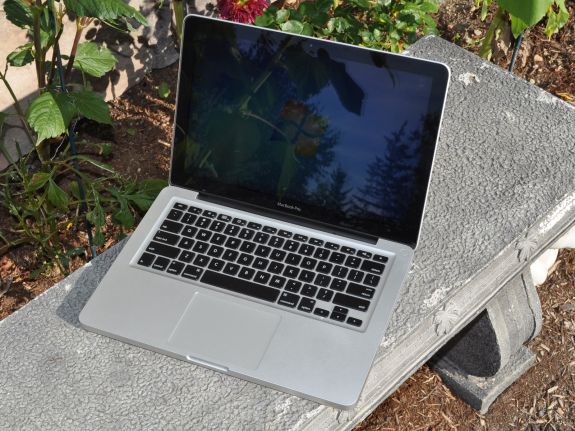 So lets start with the easier part of the conclusion: if you need an OS X portable and think the MBP15 is too large, the 13" MacBook Pro is the one to get. It's $200 more expensive than the plastic unibody MacBook (or $150 if you're a student, due to a larger discount on the MBP), but it's definitely worth it, for a number of reasons.The difference in display quality between the plastic MacBook and the MBP13 is almost enough to justify the extra cost alone. The aluminum unibody construction, faster CPU (2.4GHz vs 2.26), RAM upgrade (4GB vs 2GB), backlit keyboard, and SD card reader are just bonuses. It's thinner, lighter, and has more features, along with a far better display. So unless you've got a strict $1000 cap, you're better off with a MacBook Pro. I have noticed a far larger number of MBP13s than unibody plastic MacBooks lately on the UW campus, so apparently Anand and I aren't the only ones who feel that way.

More difficult is to compare the MacBook Pro to PC notebooks. Apple products aren't reknowned for their value for money quotient, but even by Apple standards, this is pretty bad. A Core 2 processor at $1200 and $1500 price points? Even the base MacBook, at around $999, is more than pushing it as far as Core 2 Duo's go. For comparison, ASUS would be happy to sell you a 14" N82JQ with a quad-core Core i7 and a GT 335M for $900 after their mail in rebate. It's a bit bigger, but it's orders of magnitude faster, too. For similarly sized 13.3" notebooks, I'd point you to the U3xJc series—the U30, U33, and U35. 13" notebooks with Core i3 processors, the G 310M/Optimus combo, aluminum or bambo panels, 3.9lbs without an optical drive/4.8lbs with, carrying pricetags of anywhere between $819 and $969. Seriously, these are far less expensive notebooks that perform better and offer more features. The MacBook Pro's wins in design and screen quality simply aren't comparable to the ASUS lineups. I'd just like to commend Apple for throwing in a simply superb LCD panel into the MBP, but how much is that worth? How much is the design worth? Can you justify paying $1200 for a computer with two year old internals?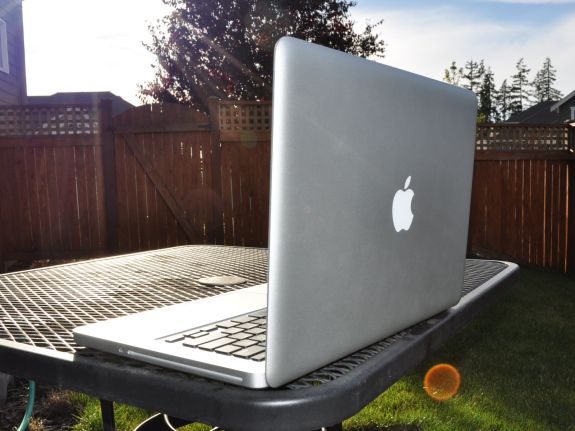 If you're planning to use it mostly under Windows, I'd come down on the side of no, but if you want to run OS X and just need Windows for some program compatibility issues, then clearly it's your only option. So again it all comes back to OS X. Apple has created such a finely balanced marriage of their hardware and software that it is almost impossible to have one without the other. So while the MacBook Pro 13's hardware is beautifully designed and built, it's almost pointless to use it with anything other than OS X. But if you are hellbent on turning it into a Windows notebook, the MacBook Pro is definitely more than capable of being an excellent PC.