Apple MacBook Pro 13—Average Battery Life
Apple claims 10 hours of battery life for the MBP13 when running OS X, and Anand hit pretty close to that mark when testing it out with his light web browsing test. Now, we've shown before that OS X is more optimized for mobile power consumption than all versions of Windows, so going into this test the expectations were a fair bit lower.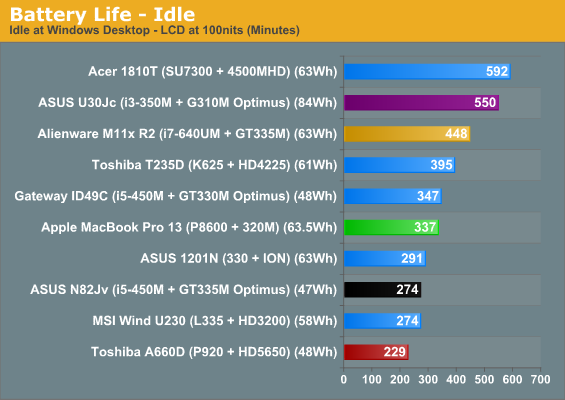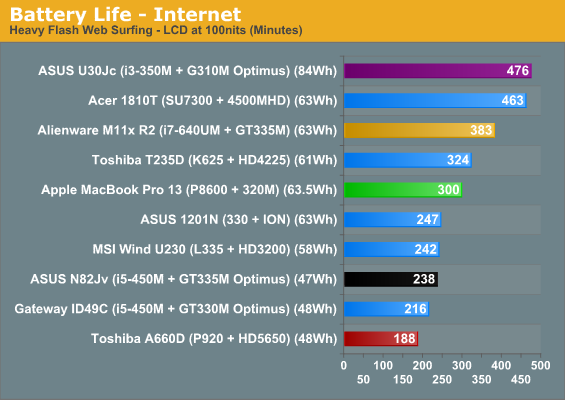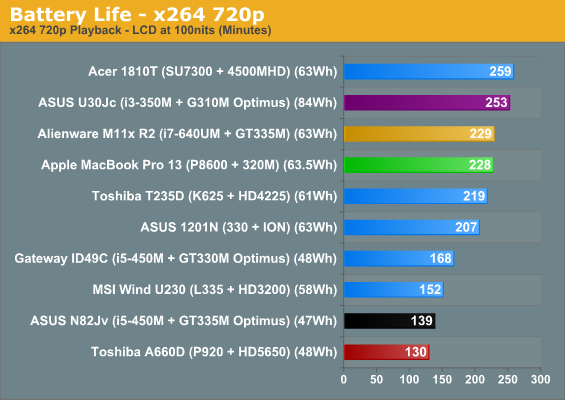 And for good reason; the MBP13 showed fairly similar battery life to some of the older Core 2-based systems. With it's 63.5 Wh lithium polymer battery, the MBP hits 5.5 hours on our ideal-case battery test, and exactly 5 hours on the web browsing test. While this is decent for the average Core 2 notebook, it's pretty woeful compared to the OS X battery life of the MBP. If you have no reason to run Windows (program compatibility, gaming, etc) you're better off in OS X just so that you can get about double the battery life.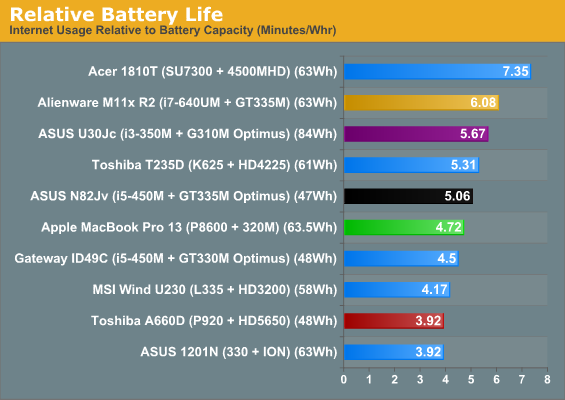 This reduction of battery life in Windows is pretty much along the same lines that Anand saw with the MacBook Air he tested under both OS X and Windows. This is a problem that's been noted in both Vista and 7, and doesn't look to go away anytime soon (though we'll see if Microsoft can fix it in Windows 8).