HP EliteBook 8440w—Battery Life
Now, with a Core i7 processor and dedicated graphics, one wouldn't expect the 8440w to offer particularly great battery life, but HP offers a simple remedy—the higher end SKU comes specced with an absolutely massive 100 watt-hour 9-cell battery. While this adds weight and sticks out of the back of the system by an inch, the sheer amount of lithium ion stuffed into this thing means that despite the high power consumption, the 8440w ends up with pretty excellent battery life.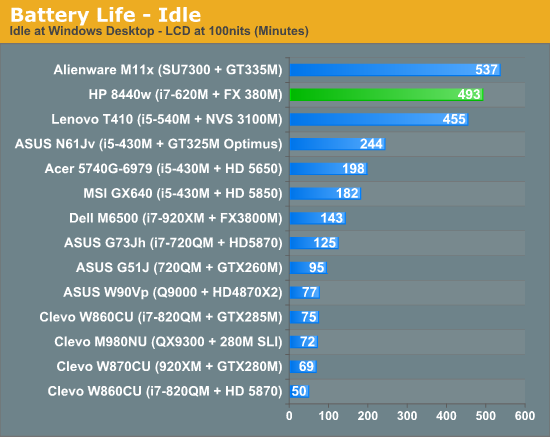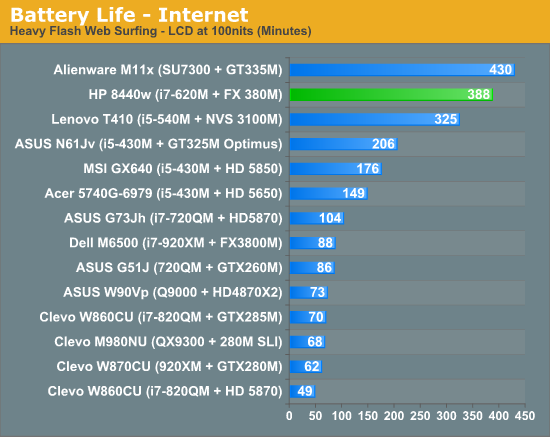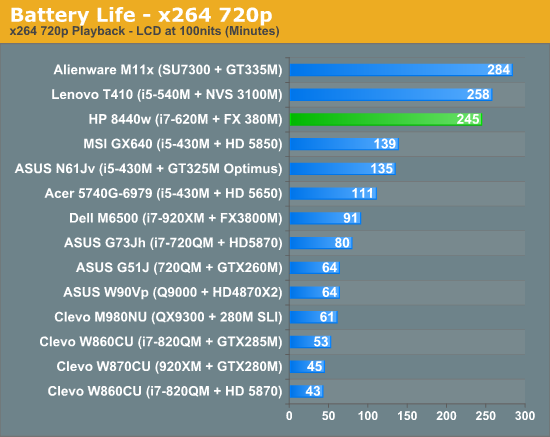 With everything idle, you can expect over 8 hours of runtime using an ideal (not realistic) usage model. Start browsing the internet or watching a movie, and things start looking less rosy, but you still get nearly 6.5 hours in the battery life test, which is a reasonable estimate of a regular use case scenario. Our HD video playback test gave just over 4 hours of viewing time, more than enough time to watch one movie, and perhaps enough to get through a second movie as well.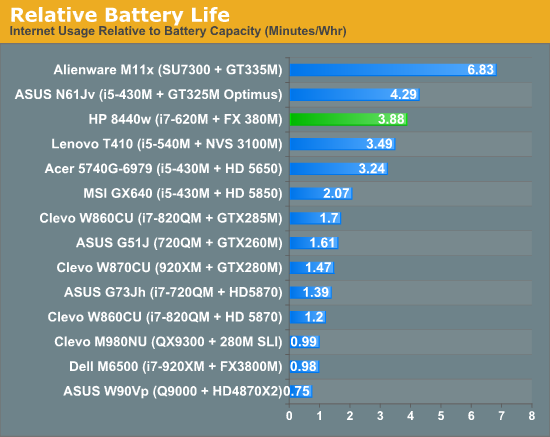 Also, due to the weak graphics card, the 8440w doesn't have the same kind of power consumption as a more gaming or CAD oriented notebook like the MSI GX640 or ThinkPad W510 would have. So even on a per-watt basis, not factoring in the gargantuan battery, the 8440w consumes less power than anything with a performance class GPU.