Application performance of the AMD Athlon Neo X2 L335, a 1.6 GHz dual core based on AMD's old K8 architecture, isn't likely to be full of many surprises, and the Radeon HD 3200 graphics are a known quantity at this point. The MSI U230 should surpass the Acer Ferrari One, thanks to the faster CPU, but otherwise they're about the same.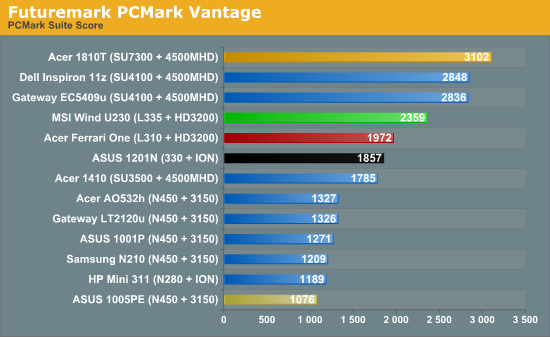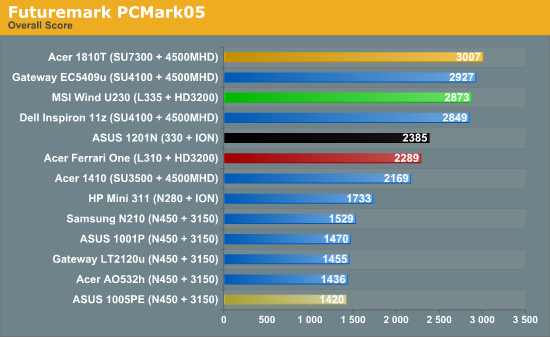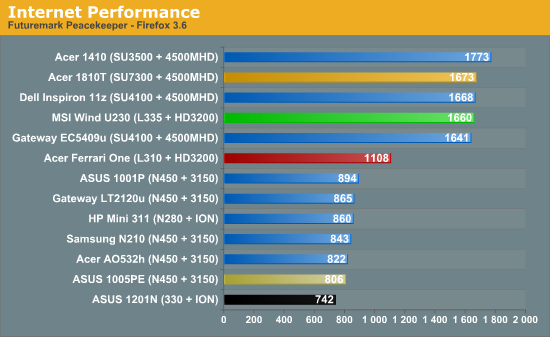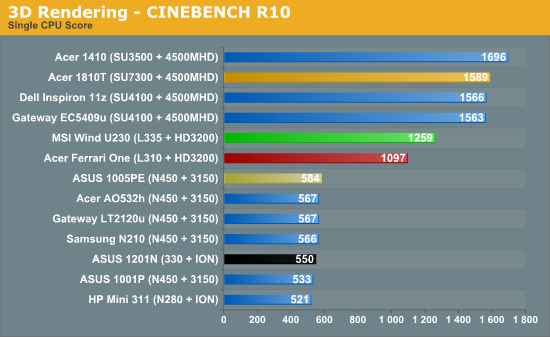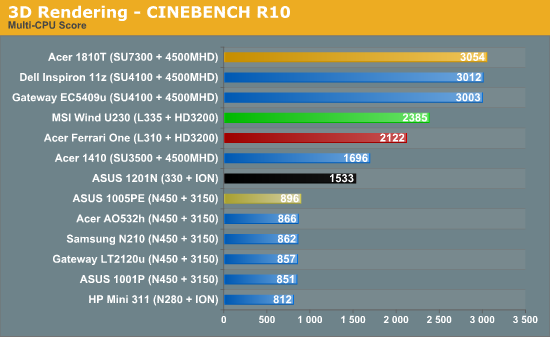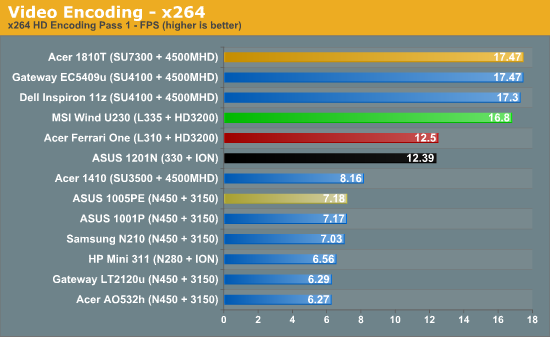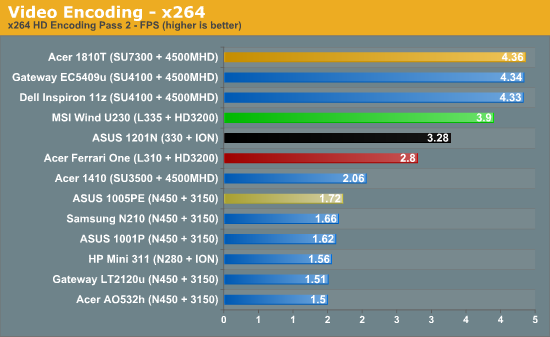 The important takeaway is to look at how the L335 coupled with the HD 3200 outclasses not only Atom-based netbooks (including dual-core Atom and Ion-based machines), but also produces a commanding lead over the Acer Ferrari's 1.2 GHz Athlon X2. It's true it can't compete with Intel's CULV platform, but that's a given; we've known for a long time that K8 can't compete clock-for-clock with anything Conroe-derived onward, what we're looking for here is a compromise between the sometimes painful sluggishness of the Atom and the price of a CULV-based dual core, and MSI's Wind U230 more or less delivers one.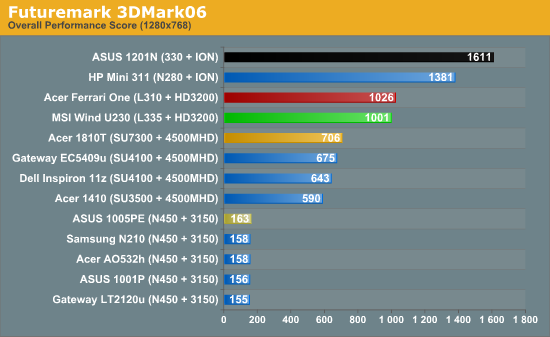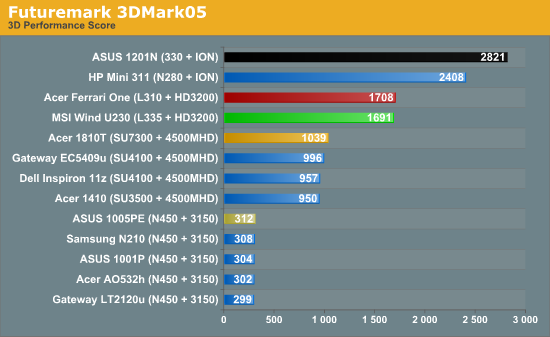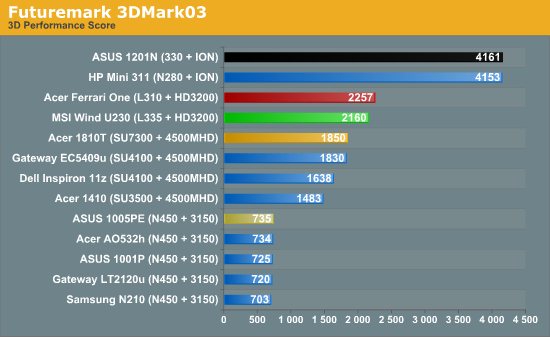 The other interesting item to note is the graphics performance. Sure, AMD can't touch the performance of CULV with their Neo processors, though they can often come close with a 300MHz advantage over the 1.3GHz SU4100 and SU7300. However, in the graphics department even the HD 3200 is head and shoulders above the GMA 4500MHD. And let's not even talk about the pathetic GMA 3150 in Pine Trail! Besides being faster for gaming (though you'll struggle in most 3D games at the native 1366x768), the HD 3200 also manages to handle HD video decoding much better than the 4500MHD. YouTube 720p content works quite well on the U230, with relatively low CPU usage, though the 4500MHD can usually manage to run such content without dropping frames. The real kicker is that both CULV and AMD's Ultraportable platforms typically provide HDMI output—something you'll need ION to get on Atom.
That's the good news. The bad news is that the added performance comes with a drawback or two….