Crysis: Warhead
Kicking things off as always is Crysis: Warhead, still the toughest game in our benchmark suite.Even 2 years since the release of the original Crysis, "but can it run Crysis?" is still an important question.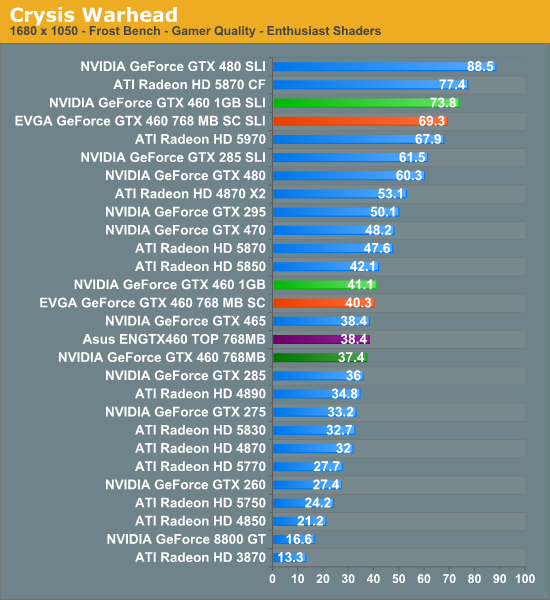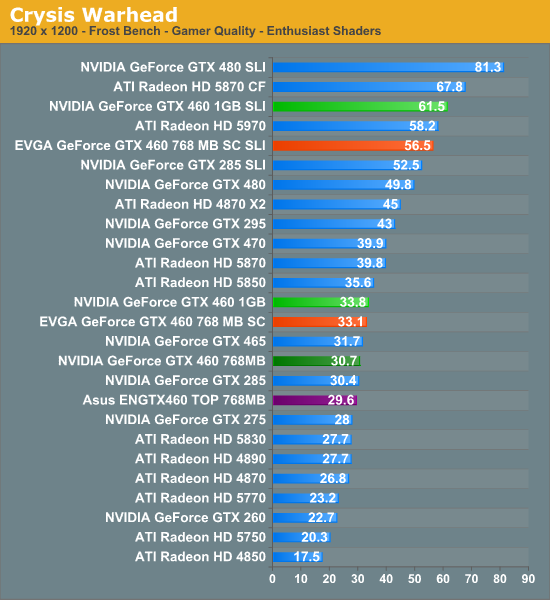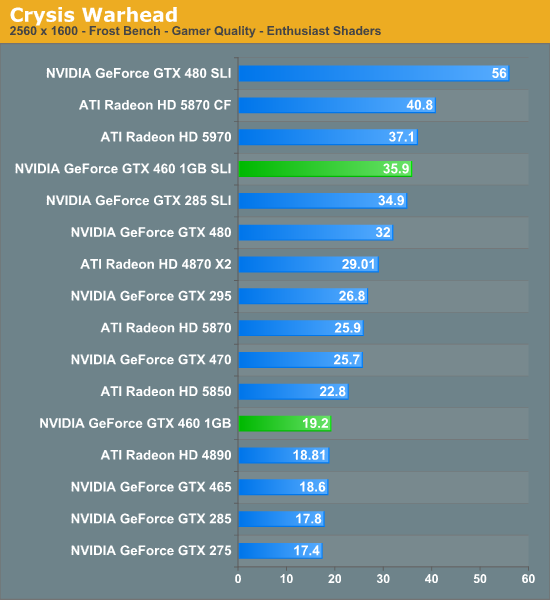 Crysis can be particularly memory-dependent, which in this case highlights the difference between the 768MB and 1GB GTX 460. 2560x1600 is not a viable option on the 768MB card here (or in most other games) due to the lack of VRAM, while at lower resolutions we can still clearly see the impact of having less RAM, less L2 cache, and less ROP power. At both 1680 and 1920, the 1GB GTX 460 is roughly 10% faster than the 768MB card. This much less than the 33% lead the 1GB GTX 460 has in terms of RAM/L2/ROP, but it's still clear that there is a price to pay on the 768MB GTX 460.
Meanwhile the Radeon 5830 - already a hobbled card due to having half the ROPs of a full Radeon HD 5870 – takes a hard loss here. The 768MB GTX 460 comes ahead at 1920 by roughly 14% even with its RAM disadvantage. AMD definitely has their work cut out for them. As for the Radeon 5850, the 1GB GTX 460 trails right behind it until we hit 2560, where AMD's continued advantage at high resolutions helps the card pull away some.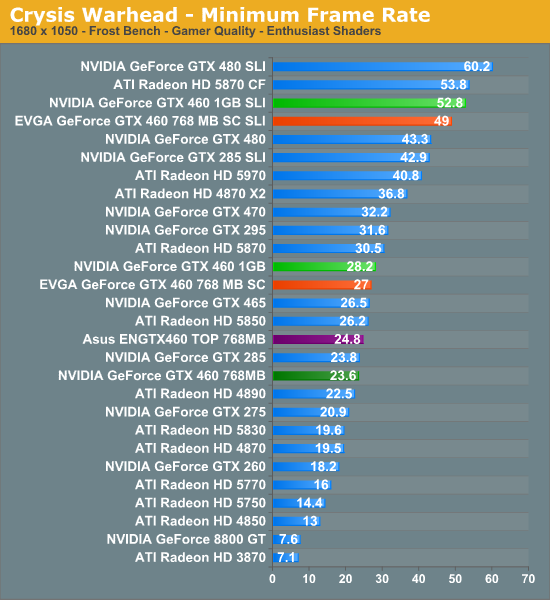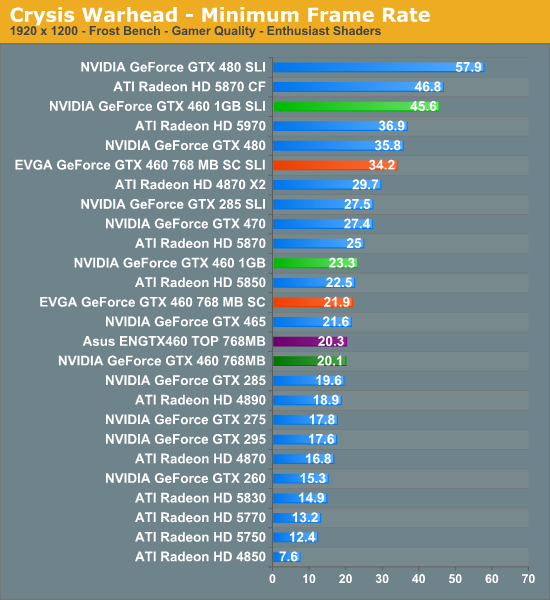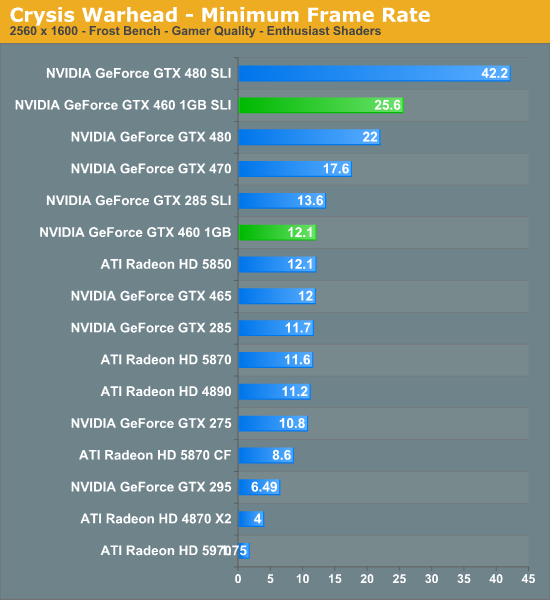 Looking at the minimum framerates, the difference in RAM/L2/ROPs becomes more pronounced. Here the 1GB GTX 460 has a 15% advantage at 1920, and strangely enough even beats a 5850 here. With the greater overhead of SLI this becomes even more of an issue, with our ragtag SLI set of 1GB GTX 460s beats our pair of factory overclocked EVGA 768MB GTX 460s by 33%. Finally the 5830 fares even worse, losing to the 768MB GTX 460 by 35%. In Crysis there is no substitute for more RAM and more ROPs.