STALKER: Call of Pripyat
The 3rd game in the STALKER series continues to build on GSC Game World's X-Ray Engine by adding DX11 support, tessellation, and more. This also makes it another one of the highly demanding games in our benchmark suite.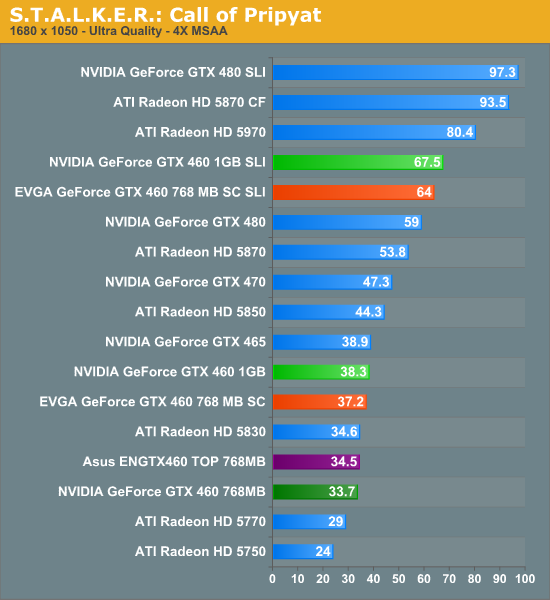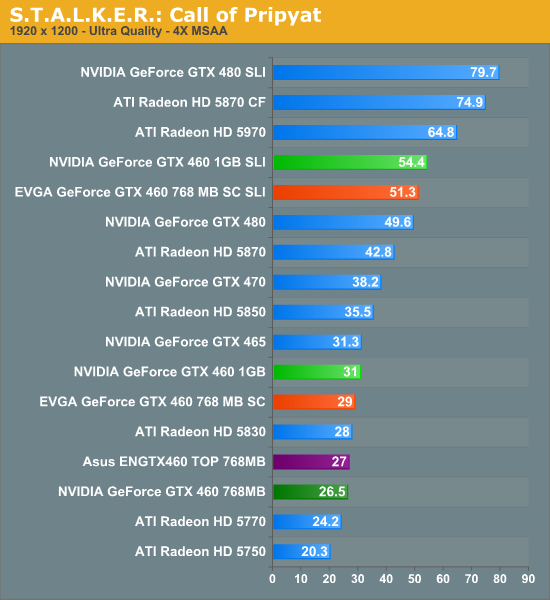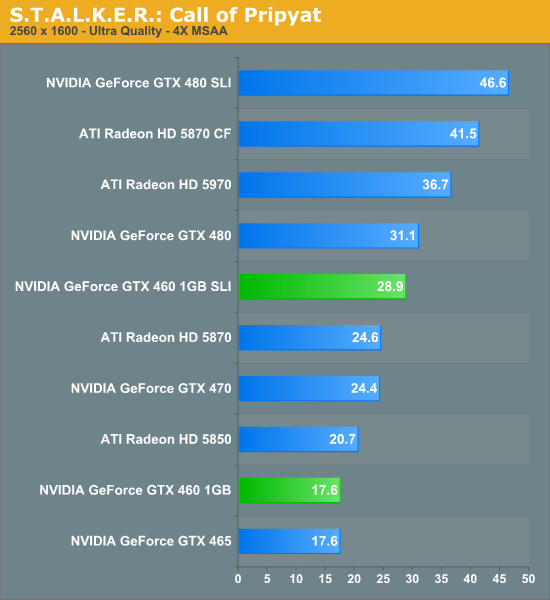 With the launch drivers for the GTX 465 it ended up taking a nosedive in this game. That has since been resolved, giving us another close competition between the GTX 465 and GTX 460. Here the 1GB GTX 460 is neck-and-neck with the GTX 465, while the 768MB GTX 460 suffers for its lack of RAM/L2/ROP, letting the 1GB card pull ahead by 17%. This also results in the GTX 465 falling to the Radeon 5830 by around 5%.