The DVD Drive & Motherboard
I pulled all 12 screws out but left the four heatsink screws in place since I wanted access to the motherboard. With all four removed I could pull off the bottom cover leaving me with this: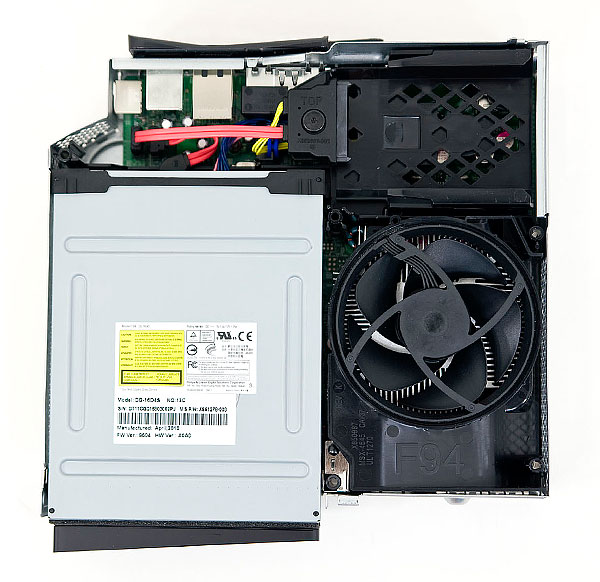 The DVD drive lifts right out and you can disconnect the power and SATA cables from the unit easily just like on the older models.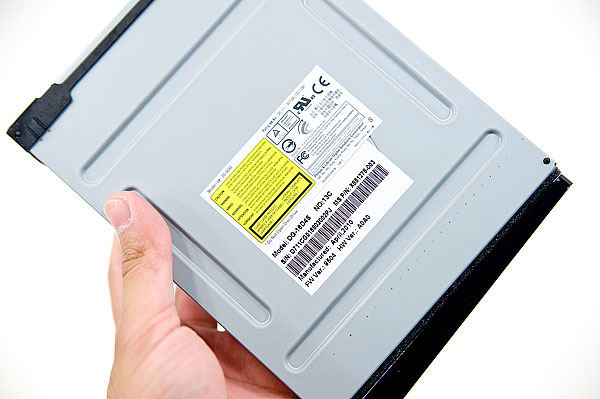 This is a newer version of the Lite-On drive found in the newer Jasper Xbox 360s. They use the DG-16D2S while the Valhalla uses the new DG16-D4S.
Microsoft also outfitted the drive with a strip of rubber to help dampen vibration: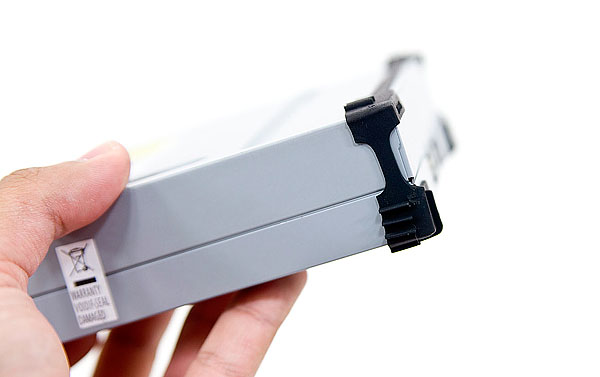 You can also remove the CGPU heatsink fan shroud at this point, it is a snug fit but it should lift straight off: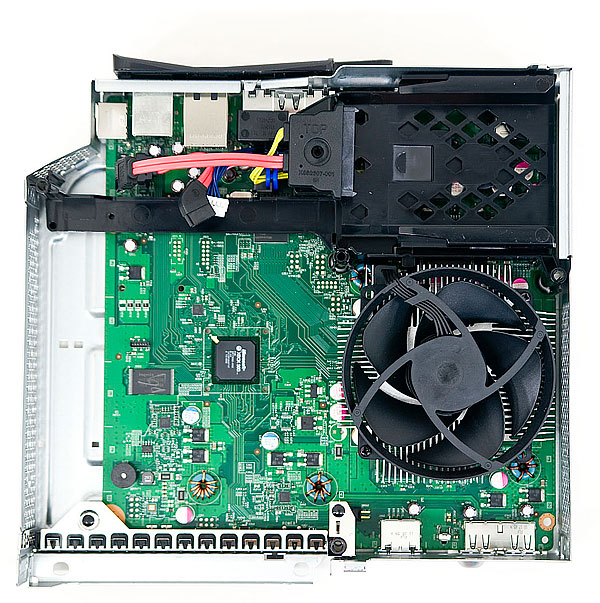 The piece of aluminum shielding in the lower left of the picture above lifts straight out, you can remove that if you want to pull out the motherboard.
The black piece of plastic in the upper right hand corner of the picture above is the HDD carrier. It's actually mounted on a flexible mount to allow for some vibration dampening and shock resistance. There's a single large T8 screw holding it in place, remove this screw.
The drive tray isn't completely free yet, there's one more T8 screw at the back of the Xbox 360 that has to be removed. It was hidden by the casing but with that off you can now access it. Remove that screw and the drive tray is free: