Far Cry 2
Featuring fantastic visuals courtesy of the Dunia Engine, this game also features one of the most impressive benchmark tools we have seen in a PC game. For single GPU results we set the performance feature set to Very High, graphics to High, and enable DX10 with 2xAA.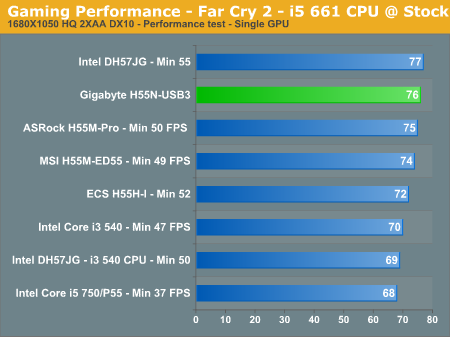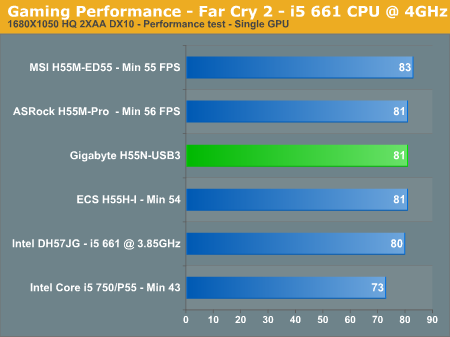 Warhammer 40K: Dawn of War II
We are big fans of the Warhammer franchise, especially Dawn of War II. One of the latest RTS games in our library is also one of the more demanding titles on both the CPU and GPU. We crank all options to Ultra, enable AA, and then run the built-in performance benchmark for our result.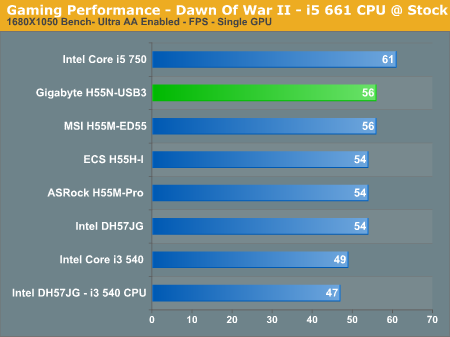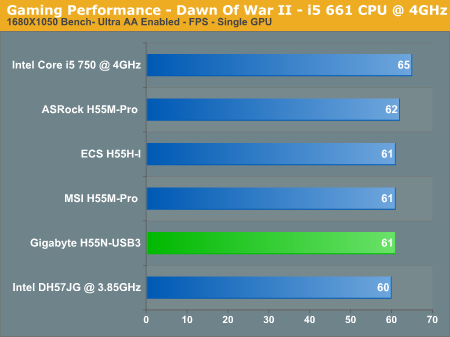 Nothing special to report on the frame rate front, these boards all perform to similar levels at a given clock frequency.
AutoCAD 2010 x64—Cadalyst 2008
We utilize AutoCAD 2010 x64 and the Cadalyst Labs 5 benchmark.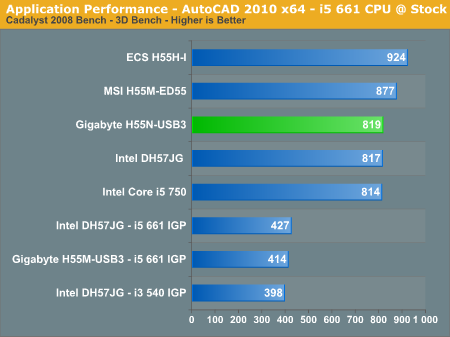 ECS holds an advantage in this benchmark over every other motherboard we've reviewed. We're still not sure on the cause, although we suspect it's related to C-States.