The Display: Just as Good
Apple's MacBook Pro lineup is all about consistency. In everything from aesthetics to the keyboard, you really just have to pick your desired screen size and go from there.
That means the 13-inch MacBook Pro has the same keyboard as the 15 and 17-inch models. In other words, you get the best chiclet keyboard on the market. It's great for anyone who wants to do a lot of typing. Like the rest of the Pro lineup, the keyboard is backlit. You can turn off the backlight as well as control its brightness.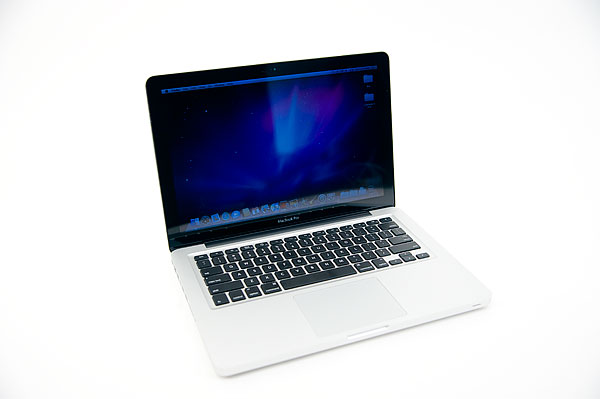 The aspect ratio is an Apple-standard 16:10 with a comfortable but slightly old-lady 1280 x 800 resolution. There is no matte screen option, so outdoor use in direct sunlight will be a problem. Indoors however, the display looks great.
In terms of brightness, color gamut and contrast ratio there's virtually no difference between the 13-inch display and the 15-inch high resolution matte display we reviewed a couple of months ago. It's not the best panel we've ever seen, but a clear step above what you find in average netbooks/notebooks.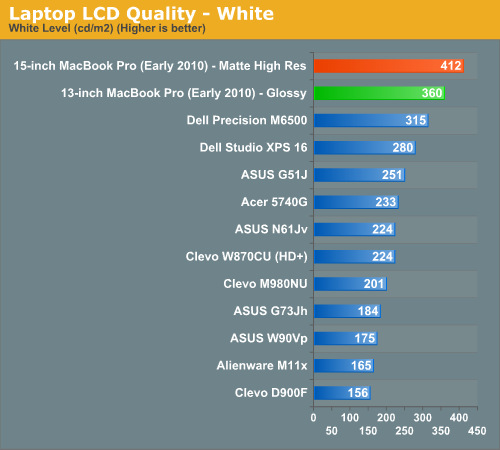 The MacBook Pro displays can get very bright. They need to in order to make the glossy display usable outside, but indoors and in the shade the brightness is enough to suit anyone's needs.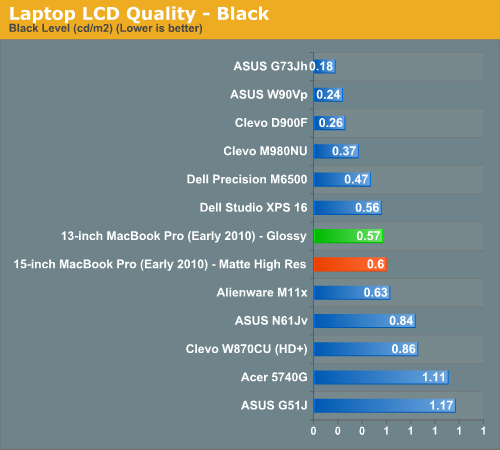 The black level is reasonable but nothing spectacular, thanks to the bright whitepoint the resulting contrast ratio is pretty solid: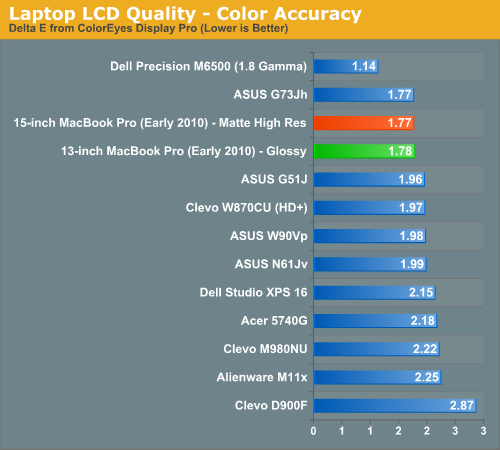 Given Apple's focus on creative professionals the color accuracy of the 13-inch's panel is excellent. And despite the lower price tag, you give up nothing compared to the 15-inch panel.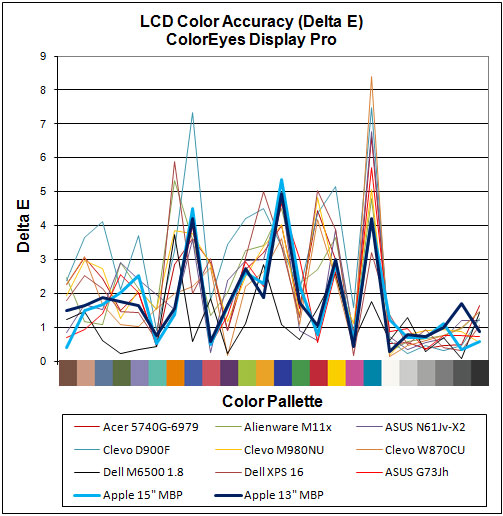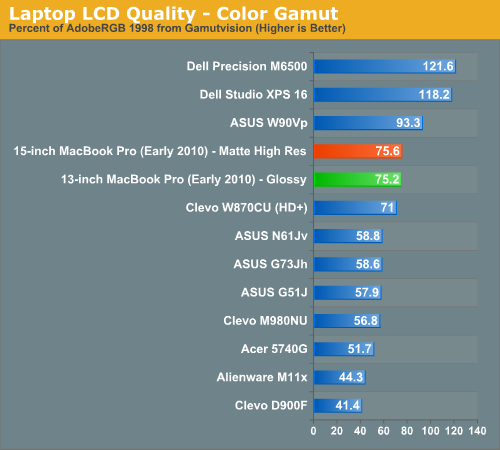 Color gamut is also impressive, again not the best we've seen but way better than the majority of laptops on the market. And again, identical to the 15-inch MacBook Pro.