Acer Ferrari One: General Performance
The Ferrari One starts with a roar, literally. The familiar Windows 7 boot noise has been replaced with a high RPM flyby of a Ferrari Formula 1 car. The performance is far from invoking anything about Ferrari. We'll highlight the single-core and dual-core CULV competition in gold, with Atom in green. Pay attention to the HP Mini 311 as well, which is Atom + ION.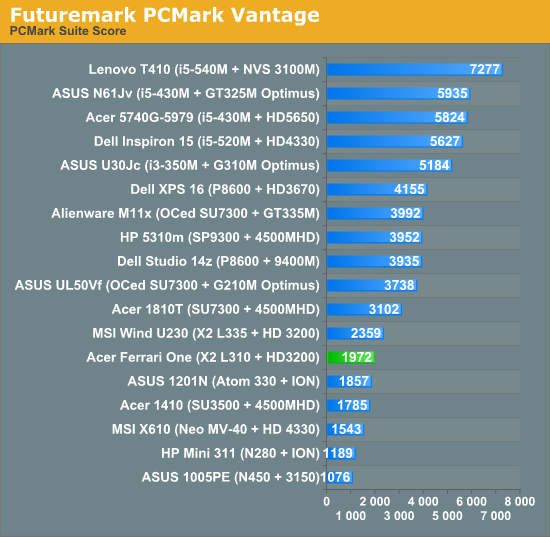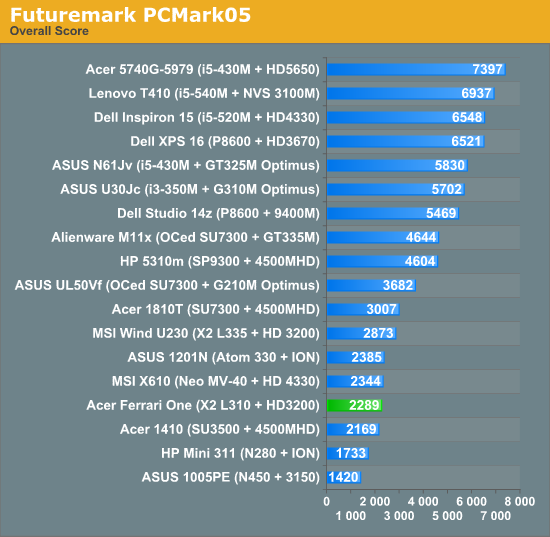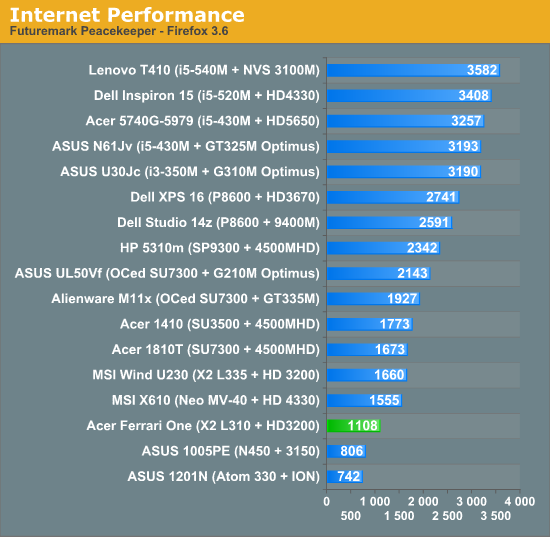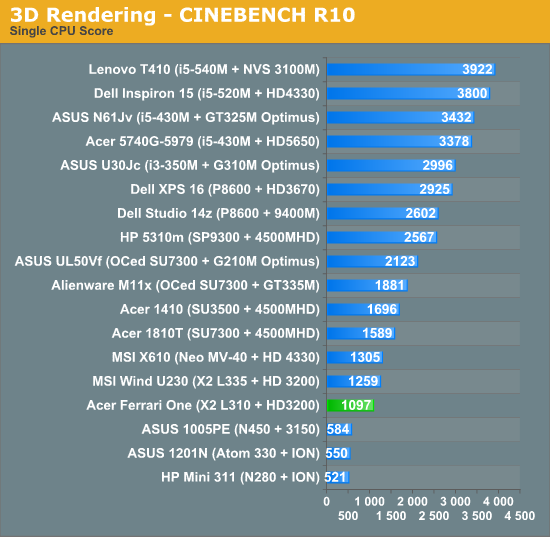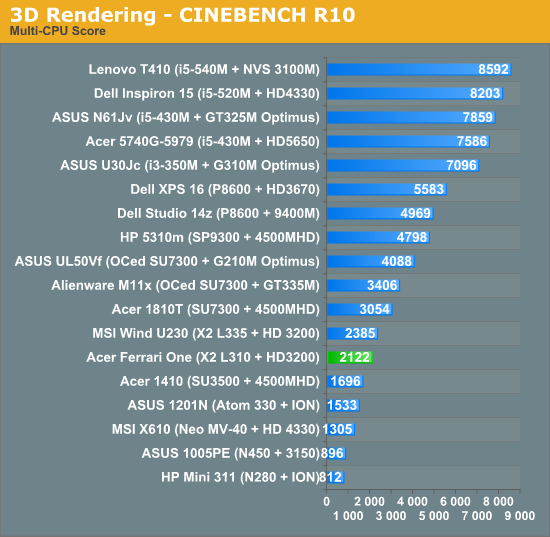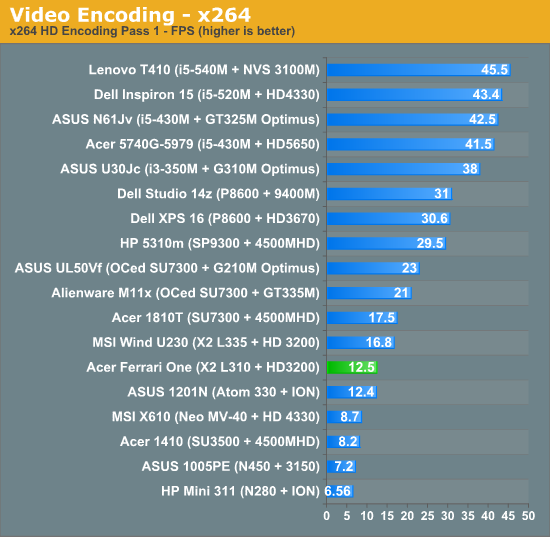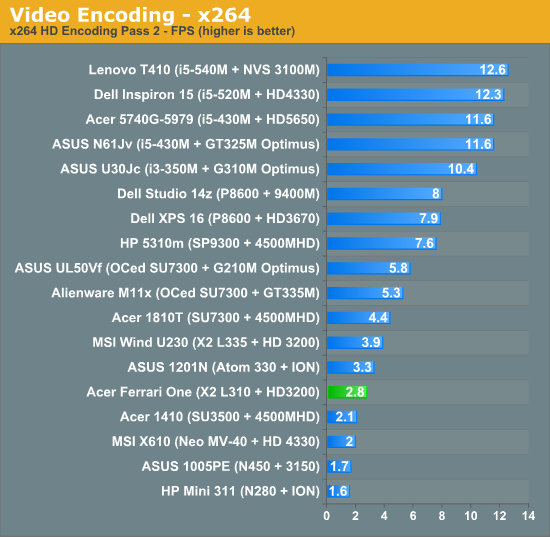 Futuremark puts the Ferrari One just ahead of my single-core AS1410 (CULV SU3500 + GMA 4500MHD) and at times behind the Asus Eee 1201N (i.e. PCMark05), which has ION paired with a dual-core Atom processor. The encoding tests support the theory that the Ferrari One's Athlon X2 L310 has just about the same amount of raw computing power as the dual-core Atom 330. Cinebench and Peacekeeper say that the L310 isn't close to the dual-core CULV machines and falls pretty much square in between them and the Atom N450 systems. Overall performance feels faster than Atom 330, but it's a clear step down from the CULV laptops.