Sorenson Squeeze 6
We are using Sorenson Squeeze to convert eight AVCHD videos into HD Flash videos for use on websites. This application heavily favors physical core count and processor clock speed.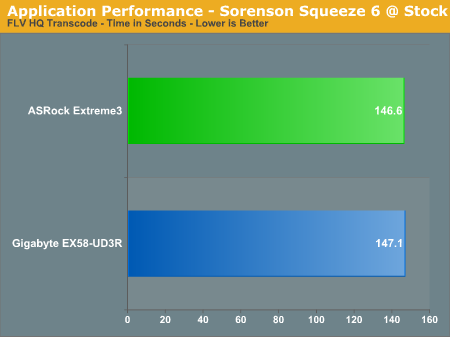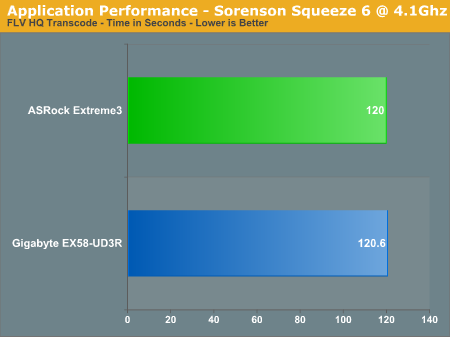 WinRaR 3.9 x64
This benchmark compresses our AT workload consisting of a main folder that contains 954MB of files in 15 subfolders. The result is a file approximately 829MB in size.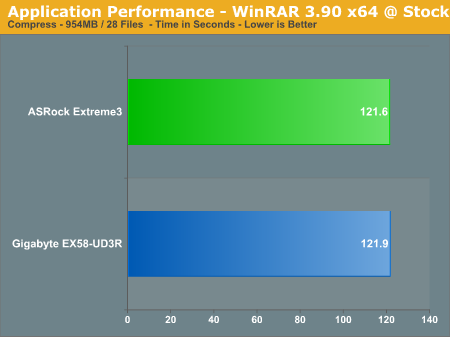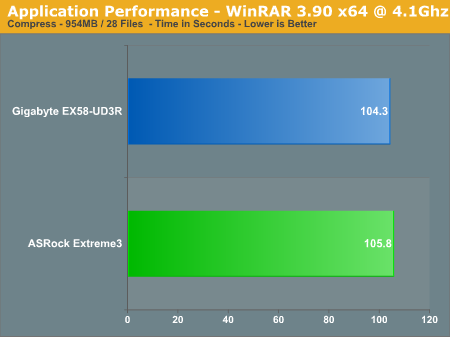 Bibble 5
We utilize Bibble Labs' Bibble 5 v2 to convert 50 RAW image files into full size JPEG images with the program's default settings. This program is fully multithreaded and multi-core aware.