Power Consumption
Compared to the Seagate Momentus 5400.6 the XT uses considerable more power. Only when reading out of the NAND would I expect lower power consumption. What this means is that depending on your workload you might see worse notebook battery life with the Momentus XT compared to a mainstream drive. For the majority of usage models I'd expect equal if not better battery life with the Momentus.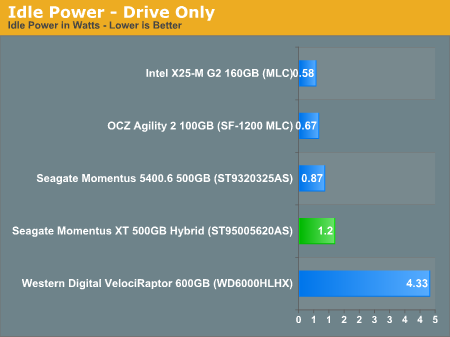 With only the NAND active the Momentus XT draws as little as 0.61W.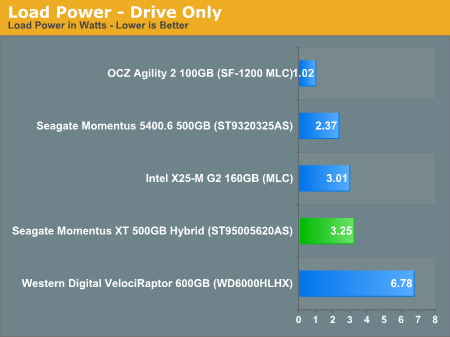 Compared to an high end SSD though, the Momentus XT is still more power hungry.