Overclocked Performance
Now that we've settled the matter of how overclockable our cards are, let's take a look at their overclocked performance. For these benchmarks our cards are clocked at the following:
Sapphire Toxic 2GB: 900/1250
MSI Lighting: 940/1300
Gigabyte Super Overclock: 950/1325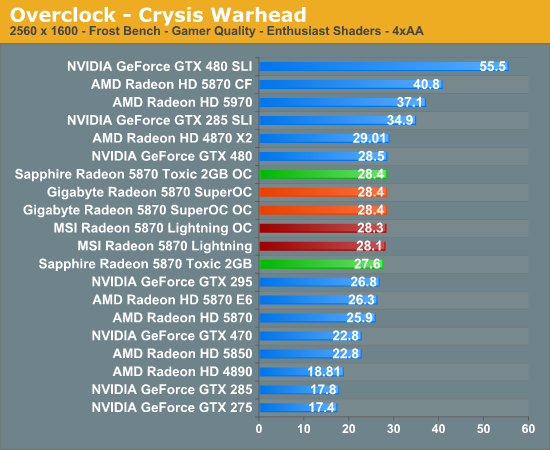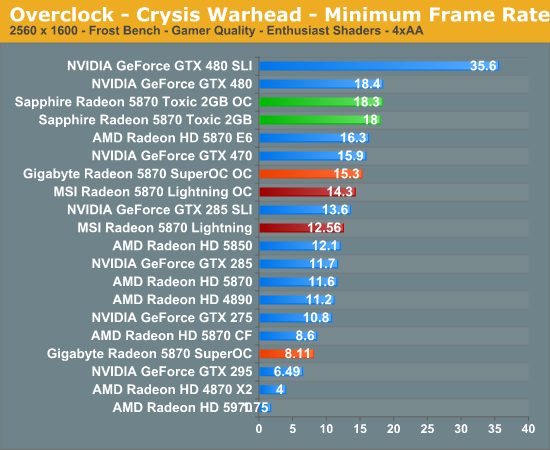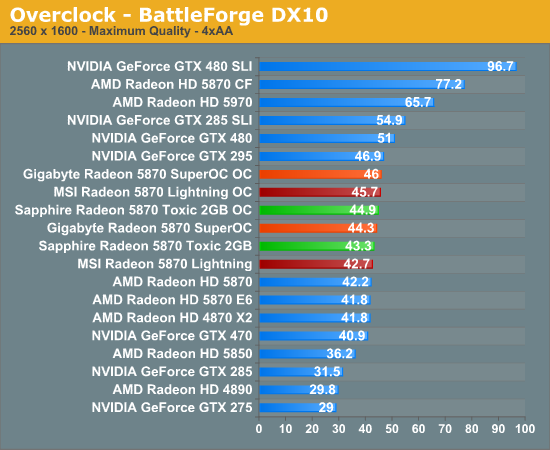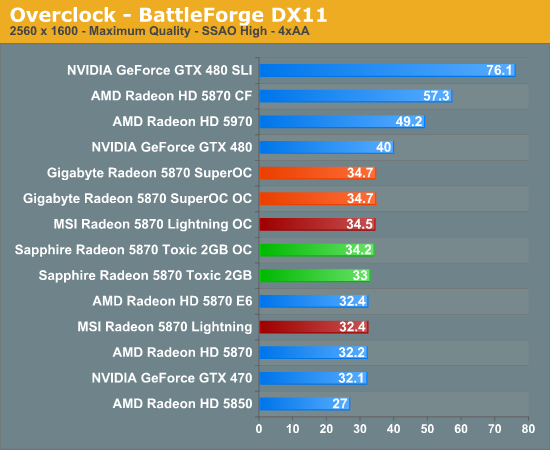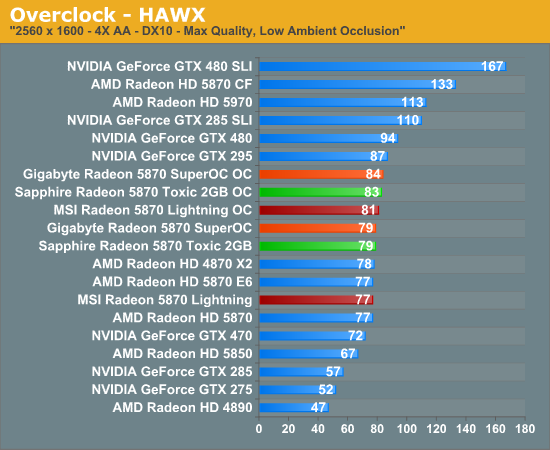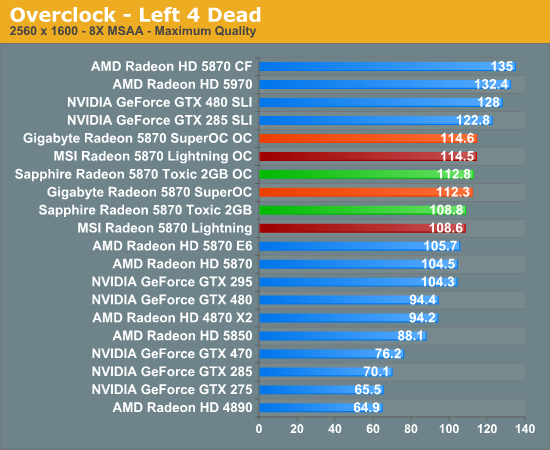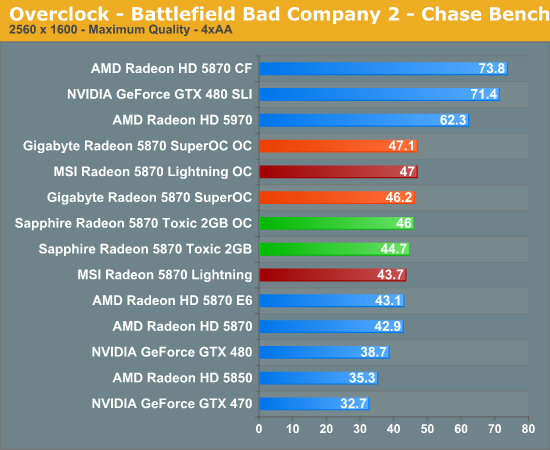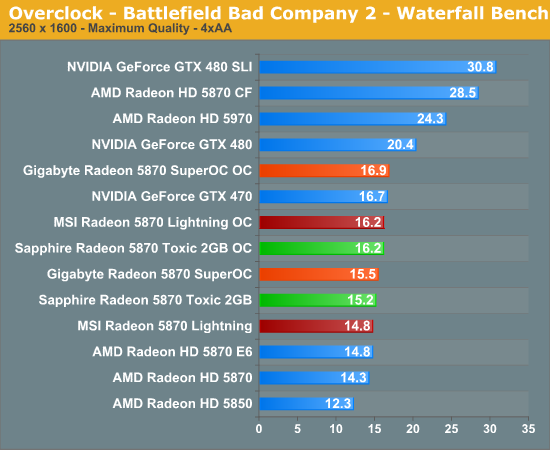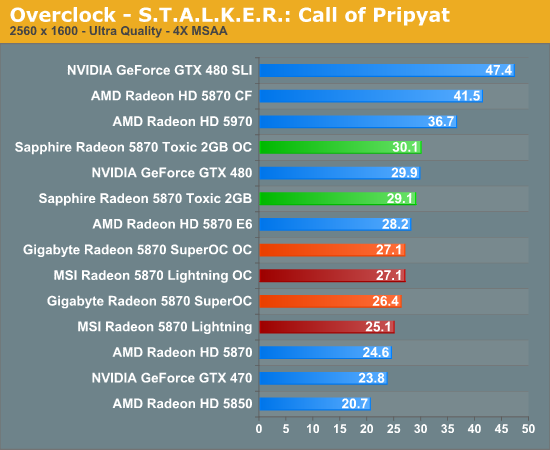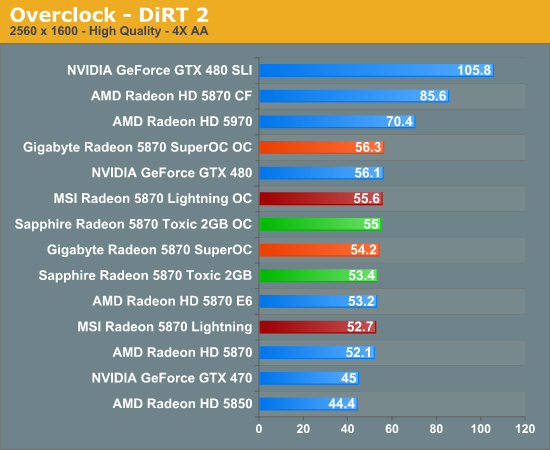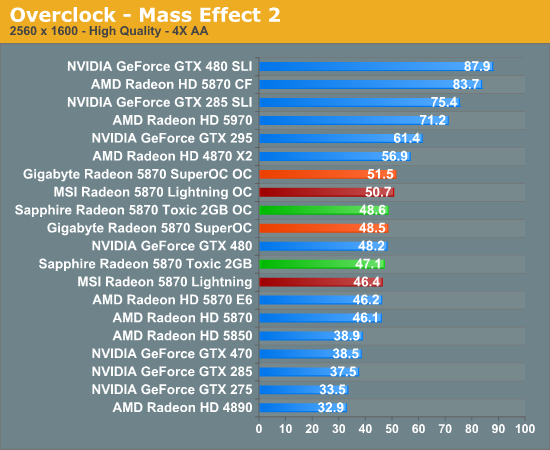 With our slight overclocks in place, we pick up between 4% in performance for the Sapphire and Gigabyte cards to 7% for the MSI card. More often than not the Gigabyte card still edges out the Sapphire card thanks to the former's greater memory overclock, but of course the Sapphire still wins in all situations where 2GB of RAM provides a tangible benefit.
Overall their overclocks are all close enough to each other that the performance difference is splitting peanuts – the difference comes out to fractions of a frame per second much of the time. So there's a clear winner in the Gigabyte card when going by the numbers, but the MSI and Sapphire cards are not appreciably slower.
All told, overclocking has improved the performance of these cards to between 9% and 10% over a reference 5870. 10% more on a 5870 is a fairly important number, and we'll get in to that more at the end of this review.