Stock Performance
For our look at stock performance, keep in mind that these cards all have different factory overclocks. The MSI Lightning is clocked at 900/1200, the Sapphire Toxic at 925/1225, and the Gigabyte Super Overclock at 950/1250. Furthermore the Sapphire Toxic has 2GB of RAM, giving it an advantage in any games that benefit from additional RAM.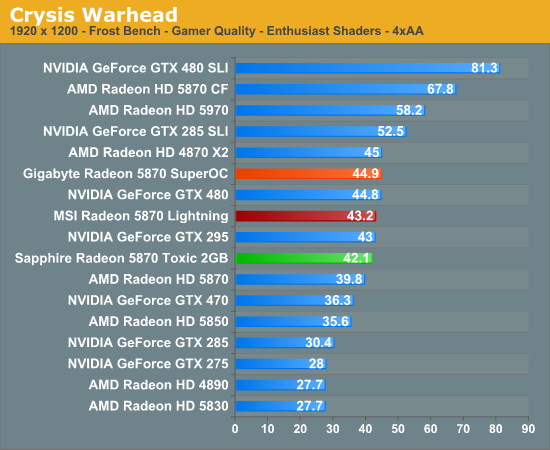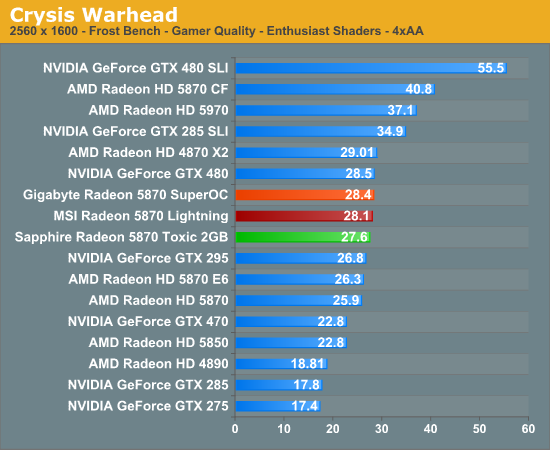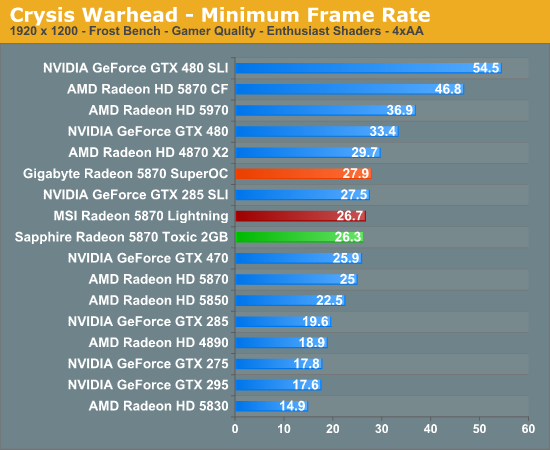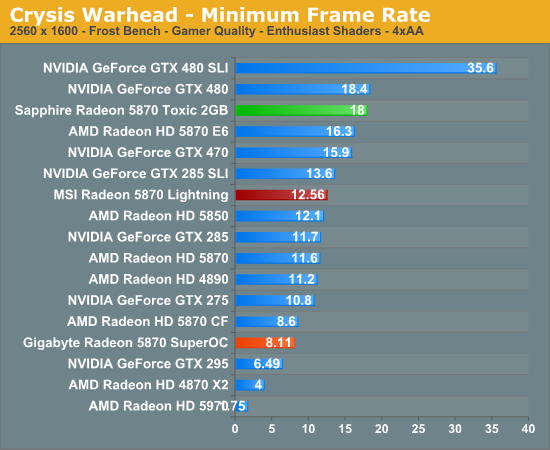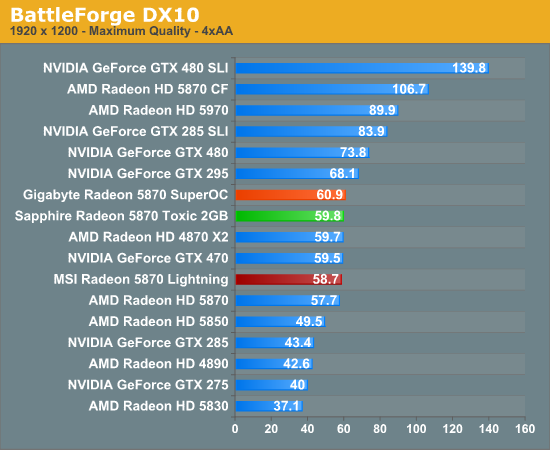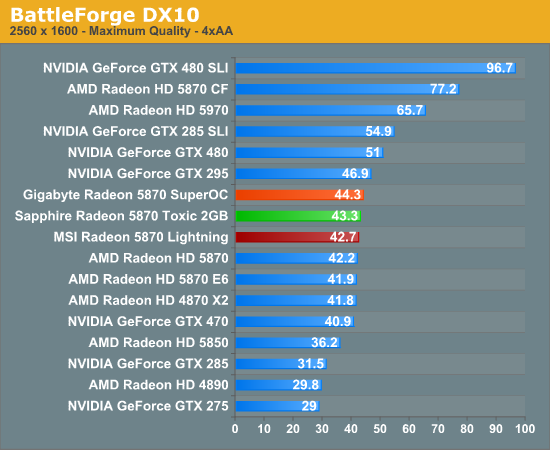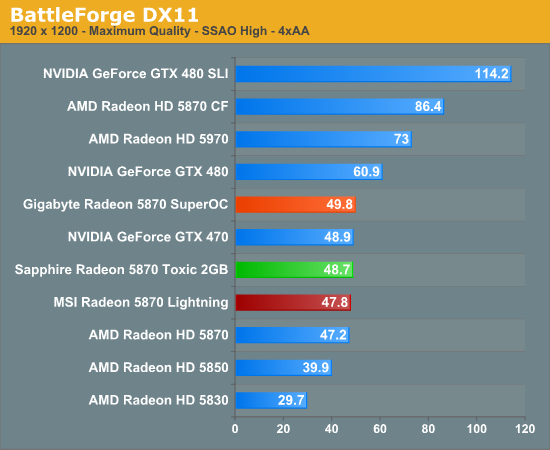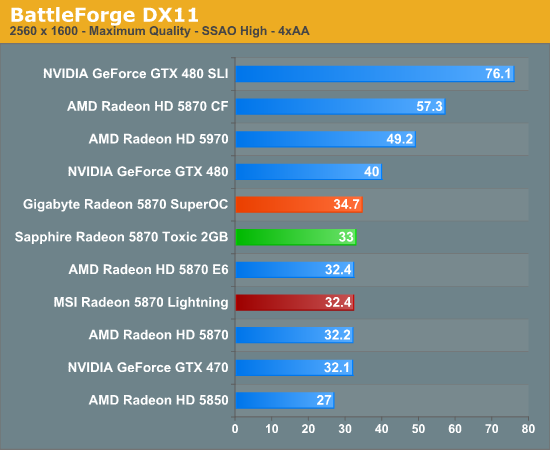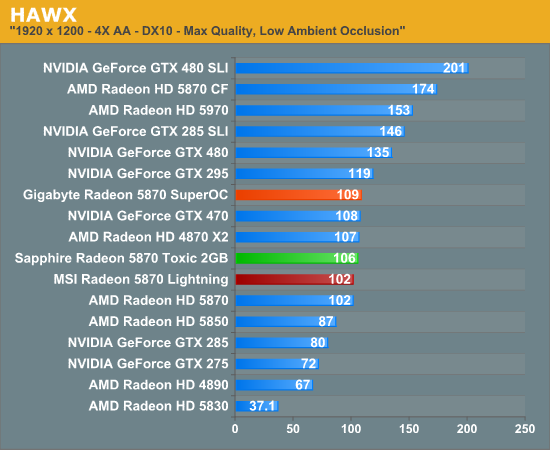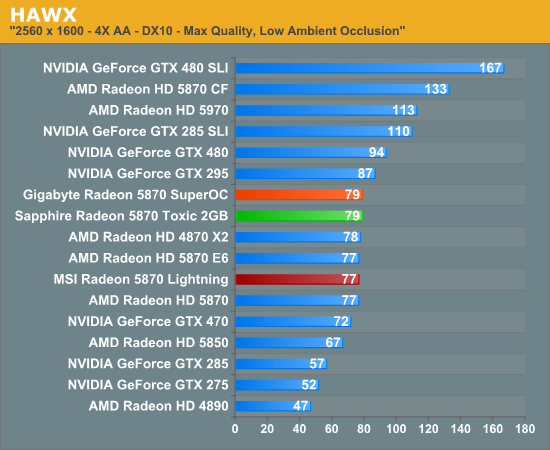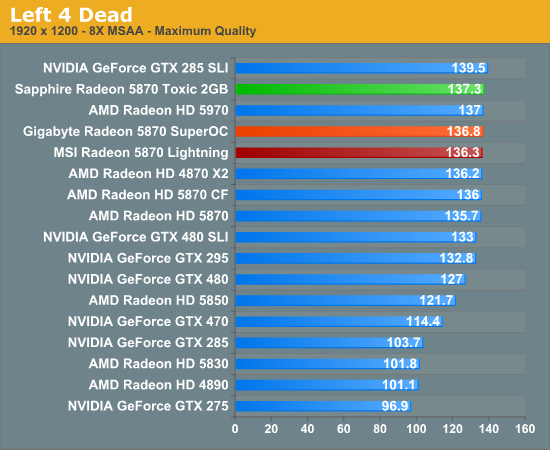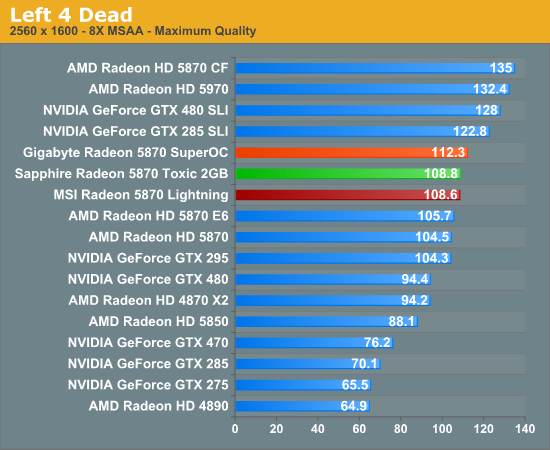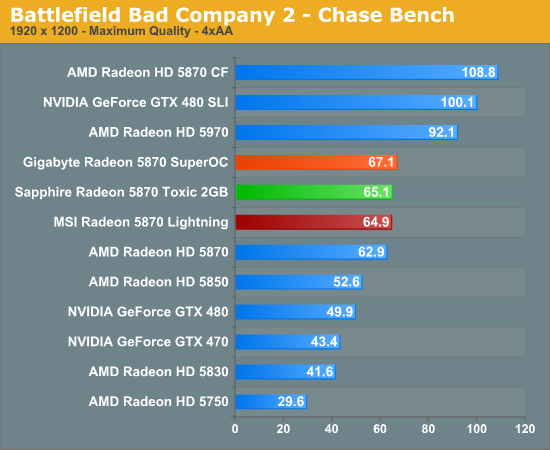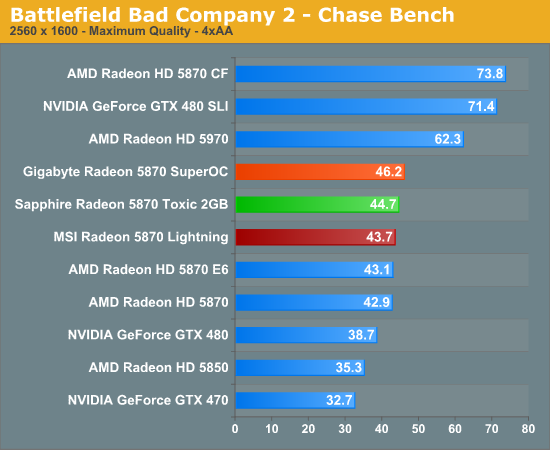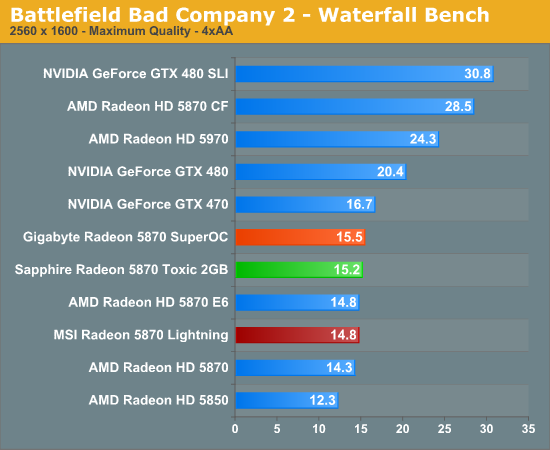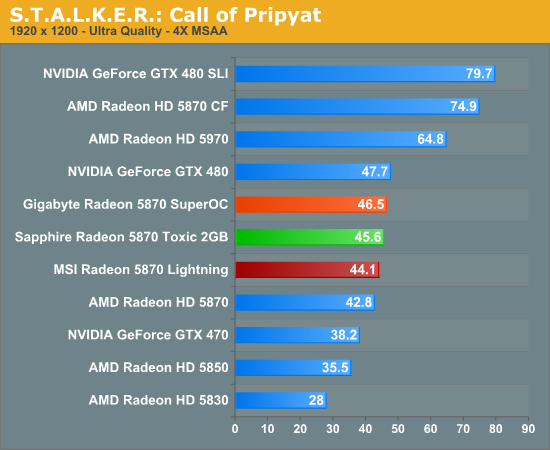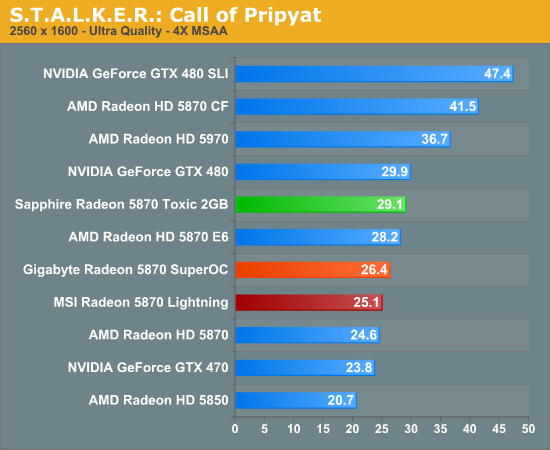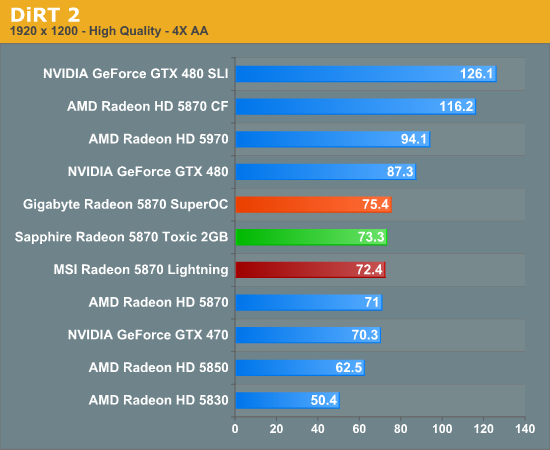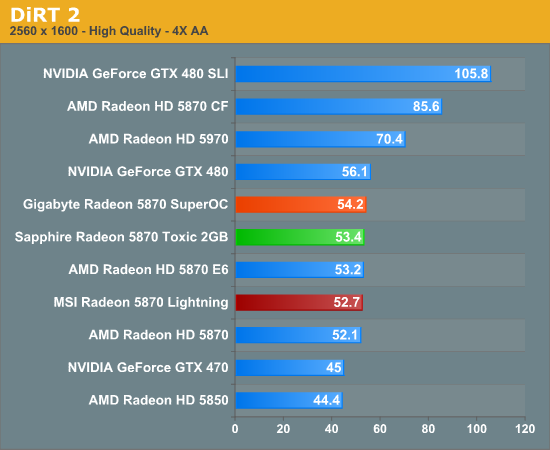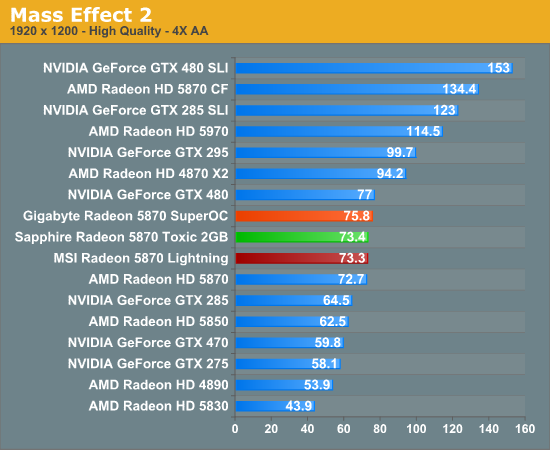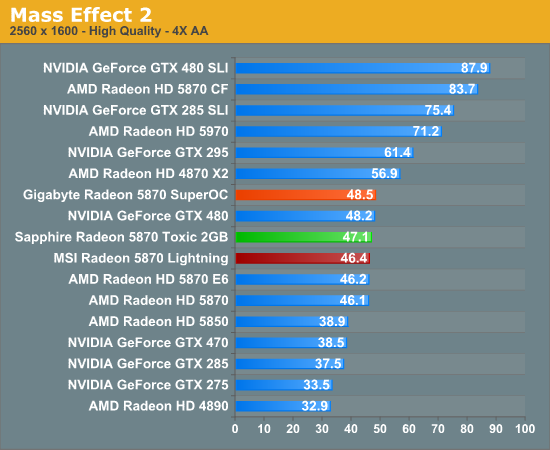 At our stock settings, the lineup is more or less as we'd expect it to be. Generally the Gigabyte Super Overclock, with the highest factory overclock, edges out the other cards. The exception to this is under Crysis and Stalker at 2560, where the extra RAM on the Sapphire Toxic 2GB. However with the exception of Stalker where 2GB 5870 cards take a clear lead, all of these custom 5870s are within a few percent of each other, making the difference more academic than practical.
Even with these overclocks though, anyone expecting a significant shift in the rankings will find themselves disappointed. These overclocked cards absolutely perform better than a reference 5870, with the Sapphire, MSI, and Gigabyte cards outperforming the reference 5870 by 5%, 1.5%, and 6% respectively, but more often than not they still fall behind the next-fastest card: the GeForce GTX 480. In a couple of close situations where the GTX 480 was previously winning by a hair however, one or more overclocked 5870s can edge it out.