The newest product to be thrusted into Intel's server arsenal will be called Westmere-EX, and is set to directly compete with AMD's Mangy-Cours server chip which features 12 cores, and AMD's future Bulldozer architecture.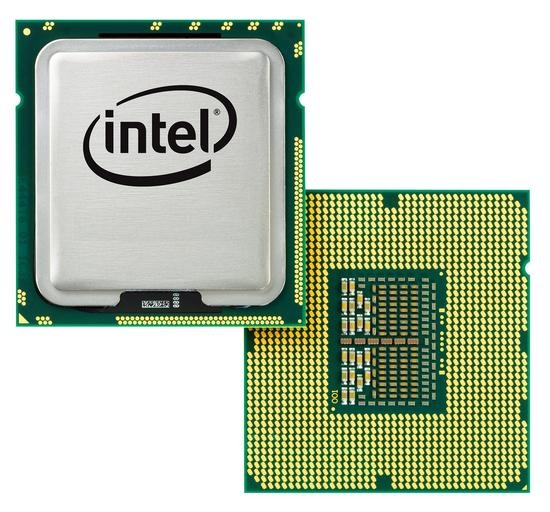 In a webcast speech, Stephen Smith, vice president/director of PC client operations and enabling at Intel, announced the upcoming Nehalem-EX refresh. The current EX processors, Nehalem-EX, are available under the Xeon 6500/7500 brands and were introduced in March. Featuring up to 8 cores and 16 threads on a 45nm fab, they are Intel's fastest processors to date. However, the new Westmere-EX processors are manufactured using the 32nm process, allowing faster clock speeds and more cores compared to Nehalem-EX within the same power envelope.
Smith has said that Westmere-EX (Expandable Server) will be targeted at servers with four or more sockets; Intel's Westmere-EP (Efficient Performance) processors, released in March, were aimed at one and two socket systems with up to six cores each and under the brand name Xeon 5600.
The number of cores and clocks speeds of the Westmere-EX were not disclosed, although the new processors will be the same socket as the Nehalem-EX. No release date was revealed either - Smith said "We have just launched Nehalem-EX, and these platforms typically have a ... two-plus year lifetime. We are well along in development and we are confident that we have a product that will give us a great performance boost. It will go into the same sockets, so the idea here is the platform is an investment that the OEMs have made".
Even though Nehalem-EX processors are available up to 8 cores/16 threads, speculation is rife as to the core count on Westmere-EX. With AMD hinting at the release of a 16 core product built on the 32nm process next year (code-named Interlagos), Intel would require a 12 core/24 thread Westmere-EX to stay ahead of the curve.