Intel Takes a Stand: No Windows Phone 7 Support
Apparently someone at Microsoft must've peed in Intel's cheerios because Moorestown won't be found in any Windows Phone 7 devices. According to Intel it's more than just a spat over breakfast, Intel claims that Windows Phone 7 is still optimized for very low end ARM SoCs. Intel went on to say that despite the advances in the OS, Windows Phone 7 isn't progressing fast enough from an architecture standpoint and that it is an "old OS with many of the warts we're trying to get away from". Apparently Windows Phone 8 falls into the same category and it too will not be supported by Moorestown.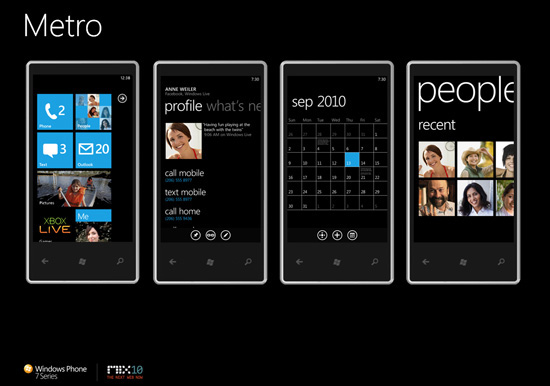 Windows Phone 7, Not Supported by Moorestown
The same goes for Symbian (obviously).
Intel says that these OSes aren't on a steep enough roadmap to make the Moorestown investment. It's difficult to say whether or not Intel is right, we'll have to wait to see how Windows Phone 7 scales with performance once the first devices hit later this year.