Lenovo have unveiled their latest entry in the IdeaPad netbook series, the IdeaPad S10-3s. Essentially an upgrade over the current IdeaPad S10-3 series, the new model features a lightweight design with a slimmed-down 16mm profile. The highlight of the new model is a 10.1" 16:9 LED backlit display with a resolution of 1024x600, upgradable to a very respectable 1280x720 unit. (We'd just as soon ditch the 1024x600 option and make the 720p display mandatory.)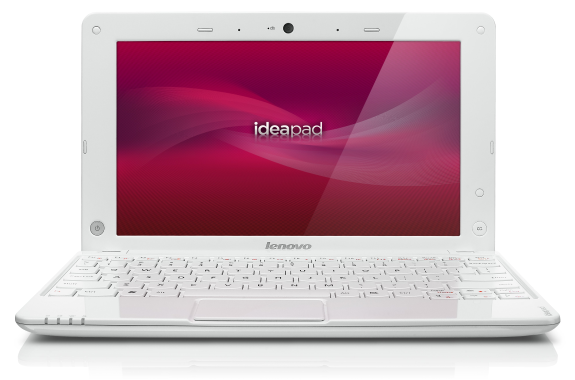 The rest of the machine is standard netbook fare. At the heart of the machine is an Intel Atom N450 running at 1.66GHz, upgradable up to a 1.83GHz N470 CPU. The integrated GMA3150 provides the graphical performance. This is backed up by up to 2GB 533MHz DDR2 RAM. Storage options consist of either 160, 250 or 320GB HDDs, or as you can go with a 16 or 32GB SSD. As usual for a netbook, there is no optical drive.
Interestingly, the netbook seems a step above most with regard to sound due to Dolby Headphone surround sound complementing the standard stereo speakers. A 1.3MP integrated webcam is also present. The S10-3s is available in white, black or a patterned 'spring flower' lid cover design, with 98% size chiclet keyboard with rounded keys. The netbook features three USB 2.0 ports, a 5-in-1 card reader, VGA port, headphones and mic ports.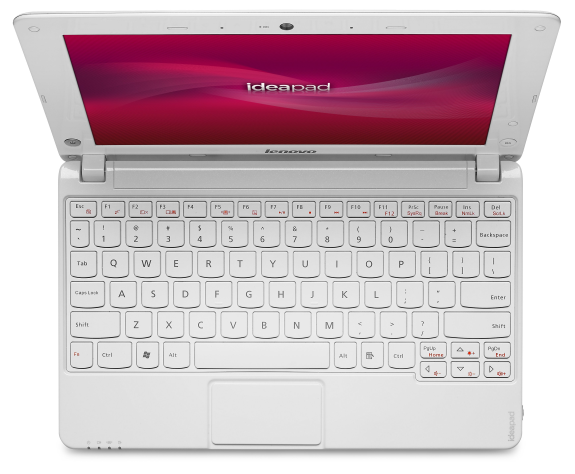 Networking-wise there is WiFi 802.11b/g with optional n support and 10/100 Ethernet. There is optional 3G connectivity and Bluetooth to complete your wireless needs. Battery life is rated at 3.5hrs with the standard 3-cell battery, or a respectable 7hrs with a 6-cell battery. The 6-cell model comes in at 1.25Kg compared to 1.1Kg for the 3-cell.
Unique to the netbook are some of Lenovo's proprietary technologies. DirectShare allows you to synchronize your netbook and share files without internet access, while MapLife is an application that detects your location using your WiFi connection. Active Protection System protects the HDD from damage due to everyday bumps and shocks. The OneKey Rescue System provides recovery and antivirus tools and VeriFace provides the integrated webcam with face recognition technology. By far the most useful of the Lenovo added extras is the Quick Start instant-on function that allows you to access the internet and some multimedia applications without booting into Windows. Speaking of which, Windows 7 Basic or Starter or Windows XP Home Edition are available.
The IdeaPad S10-3s starts at $379.99 and is available from mid-April from Lenovo.com and associated retailers. There's also a convertible touch screen model in the range, the IdeaPad S10-3t, available online from $479. The IdeaPad S10-3s looks like a very well featured entry into the overcrowded netbook market. In particular, special mention must go to the optional high-resolution screen. However, an upgrade to the 6-cell battery must be added to the price, as the standard battery life really isn't enough for a netbook.