I haven't taken a look at a new Corsair SSD in a while. The company started out by shipping relatively uninteresting Samsung based SSDs, but since then we've seen Corsair ramp up adoption of newer technologies fairly quickly. With drives from Indilinx and now SandForce onboard, it's time for an update from one of the first companies to ever visit me in NC over a decade ago.
Next week I should receive their new SandForce SF-1200 based drive, the Corsair Force, however today I got their Indilinx Barefoot based Nova drive: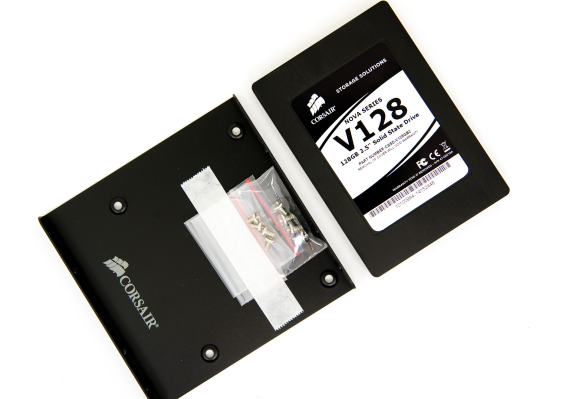 This drive is based on Indilinx's Barefoot controller but uses 34nm Intel NAND (other NAND vendors are supported as well). It's Corsair's version of the G.Skill Falcon II we looked at a while back, or OCZ's Solid 2. I'm running it through our test suite now, expect to see results in Bench in the next couple of days.
More pics in the Gallery.