Before the new site launched I demoed a new feature I'd been toying with called This Just In. The idea is to give you guys a quick glance at what I'm working on (and eventually what the entire team is working on) as soon as something new arrives at our doorsteps.
I'll admit that there have been a few things that have arrived since my last post, however all of them are under NDA at this point. I do have good news though, more giveaways are coming.
I asked our ad reps to see if any of their clients wanted to provide any giveaways to commemorate the new site launch. G.Skill was eager to show their appreciation for you all and dropped off a big box of goodies to give away.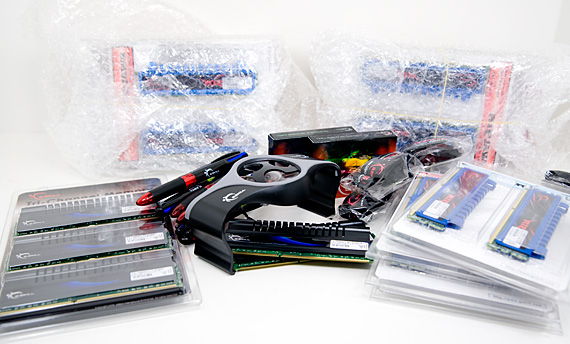 I haven't inventoried it all yet, nor have I decided how we're going to give it away but expect more details next week :) And congrats to our AMD/Lenovo giveaway winner Scott T. from Syracuse, NY. Scott and I have already been in communication and AMD is working hard to get him his brand new ThinkPad X100e asap!