Experiencing the Nexus, Without Whoopie
Announced in January 2010 and just updated last month to include support for AT&T's network, this is Google's Nexus One manufactured by HTC: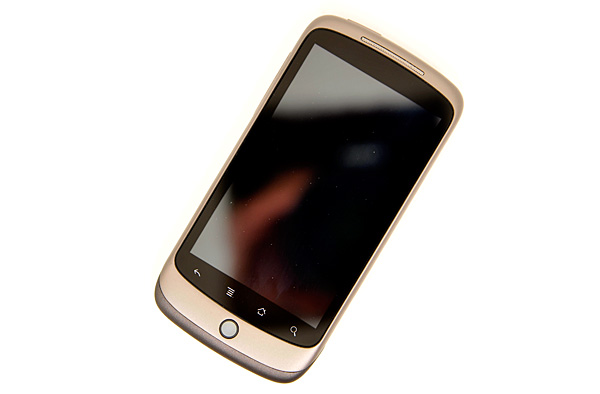 It's got a Qualcomm Snapdragon QSD8250 SoC (more on this later), 512MB LPDDR1, 512MB flash (where apps and the OS are stored), 4GB microSD card (for music/movies/photos) and boasts a 800 x 480 3.7" AMOLED screen.
The design is definitely not as cohesive as the iPhone, but here's one area where Apple's ID doesn't really pay off - for a device that spends most of its life in your pocket, hand or next to your face - styling loses its value pretty quickly. The iPhone looks sleeker, but I'll take the upgraded functionality of the Nexus One's camera with flash any day.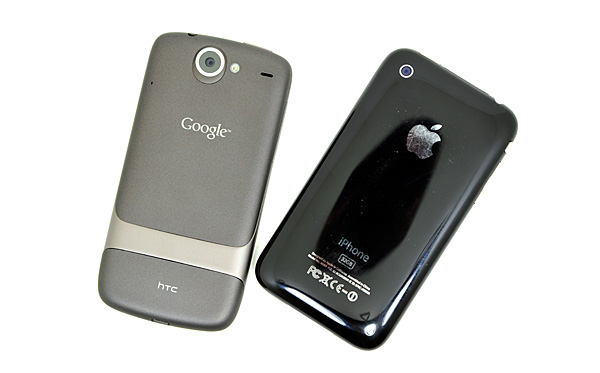 The Nexus One is narrower, thinner but longer than the iPhone. The dimensions are as follows:
Google Nexus One vs. Apple iPhone

Apple iPhone 3GS (ARM Cortex A8)

Google Nexus One (Qualcomm Snapdragon QSD8650)

Height
115 mm (4.5")
119 mm (4.7")
Width
62.1 mm (2.44")
59.8 mm (2.35")
Depth
12.3 mm (0.48")
11.5 mm (0.45")
Weight
133 g (4.7 oz)
130 g (4.6 oz)
The form factor is both better and worse. Making the Nexus One thinner means that it's more comfortable to hold up to your head as a phone. You don't succumb to the iPhone conversation fatigue nearly as quickly. The downside is that the virtual keyboard is narrower, making typing more difficult than the already painful to learn (for some) iPhone keyboard. Personally, I don't think the tradeoff is worth it. While I believe the Nexus One's form factor is closer to ideal for carrying around, its keyboard (in portrait mode) is worse off because of it.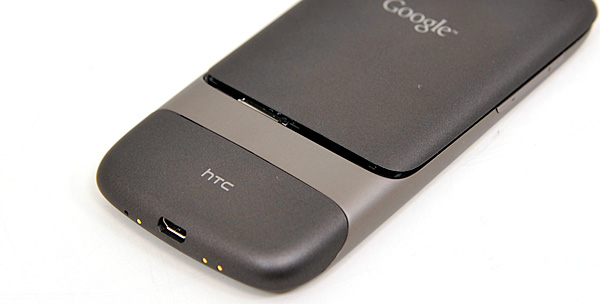 This is a normal smartphone after all, so you do get a removable battery. The back cover slides off to reveal a battery, micro SD card slot and SIM card slot. The removable battery is an important addition as you'll soon see. The Nexus One ships with a 4GB micro SD card from the factory.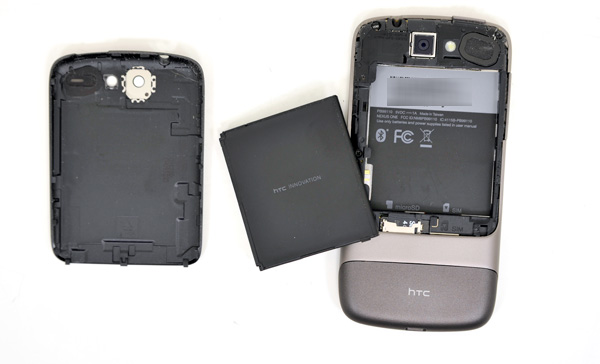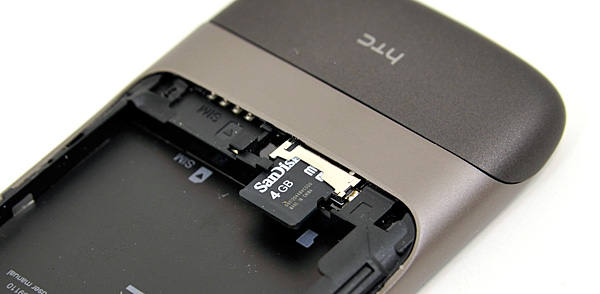 Charging is done using a micro-B USB cable. Google provides one cable, one power adapter and a set of headphones in the box. The packaging is easily comparable to anything Apple ships. Even the plastic wrap around the cables feels soft to the touch.

You get a standard 1/8" headphone jack up top and to the left of it is your power/lock button. Initial boot on the Nexus One does take a while, I timed it at 48 seconds (that's PC-length!).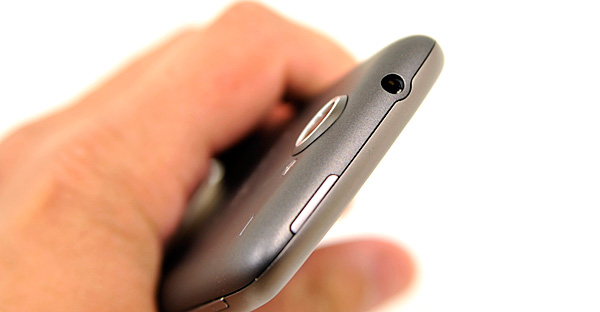 As with all other Android phones, you need a SIM and a Google account to make the Nexus One work. Simply typing in your existing Google/Gmail account works, or you can register through the phone's interface. All syncing with the phone is done over the air and with Google's servers.
Google doesn't have a desktop OS (yet), and no thick client desktop apps. Rather than rely on building bridges between its smartphone OS and the desktop applications of its competitors, Google relies entirely on its cloud based services for syncing. Gmail, Google Contacts, Google Calendar, these are your new best friends. Already use all of them? Perfect - your Android phone syncs with your account and you'll get all of your mail, contacts and calendar events immediately. If you don't already use them then it's a lane change. Not a difficult adjustment to make, but transitioning from desktop apps to something entirely cloud based does take some getting used to if you haven't made the jump prior.