Windows NT Performance
Ever since the release of the K6-3, AMD has been a strong performer in NT so long as the tasks didn't involve many FPU intensive applications. As you can see by the Business Winstone 99 benchmarks, the Athlon still keeps that flame alive but adds something new...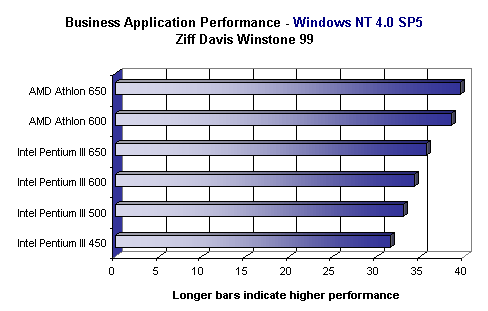 ...not only does the Athlon dominate in Business Application performance, but in High End application performance as well, courtesy of its strong FPU. Once again, another statement we'd never think you'd hear just 6 months ago.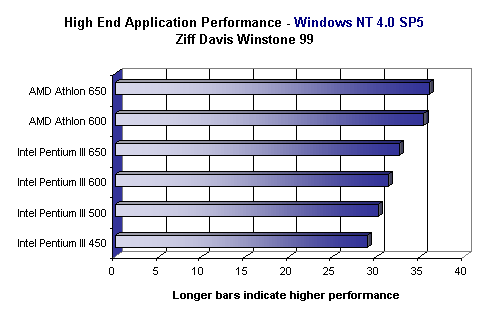 Using Kinetix's own 3D Studio MAX benchmark (bundled with 3D Studio MAX R2.5, just run the MAXScript bench.ms) the Pentium III and Athlon become close performing partners, with the Athlon just edging out above the Pentium III in terms of performance clock for clock.