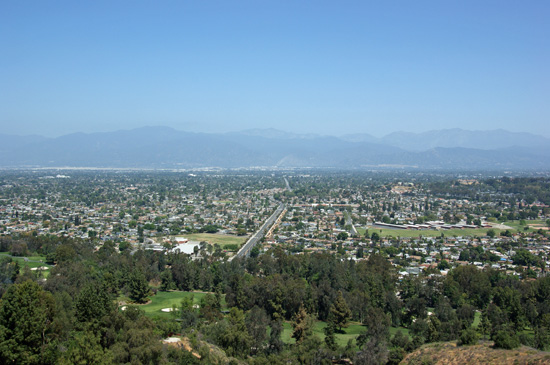 Gigabyte held their 2009 North American Overclocking Event (officially GO OC 2009) this weekend in sunny and fortunately mild weathered California.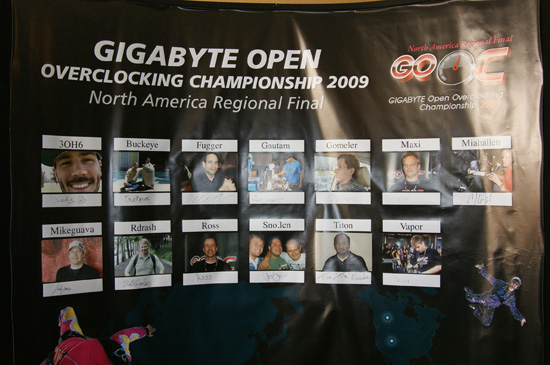 We stopped in to see thirteen of the top overclockers in North America (US and Canada) compete for a spot in the worldwide finale to be held in Taipei on June 3rd during Computex 2009. The competition started with each contestant drawing their station number for the event. The provided hardware consisted of retail based components from the shows sponsors that included GV-N26OC-896H-B GTX 260 video card and GA-EX58-UD4P motherboard from Gigabyte, Enermax Revolution 85+ 1050W power supply, Kingston DDR3-2000 KHX160000D3K3/3GX 3GB memory kits, and from Intel the X25M-SSD 80GB MLC drives pre-loaded with Windows XP Professional. The processors utilized were the Core i7 965 Extreme C0 steppings from the engineering sample bin at Intel.
In order to level the playing field, one of the top overclockers and Gigabyte clocking champion hicookie ensured the processors were of equal caliber (as much as possible) before the competition started. The contestants were allowed to switch out components on a limited basis due to failures or the possibility of a bad apple in the mix. Otherwise, the contestants were allowed to use their own pots, insulation, measurement devices, and miscellaneous extras. The scores had to be validated by a judge and the contestant had to take a screenshot of the result and save it to a USB drive for the official record.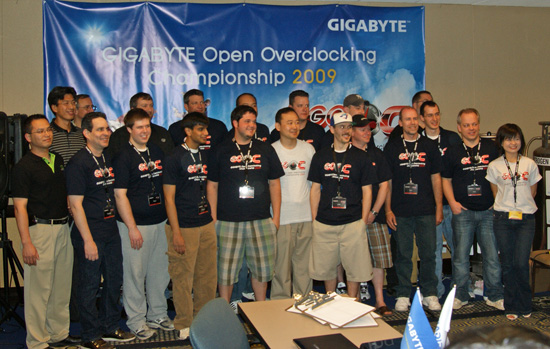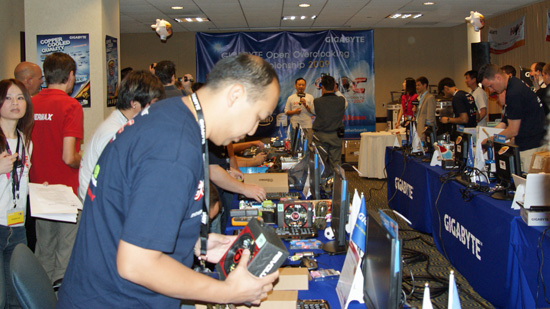 After the opening welcome speeches and official introductions, it was time for the contestants to configure and pre-test their systems before the SuperPI 8M contest.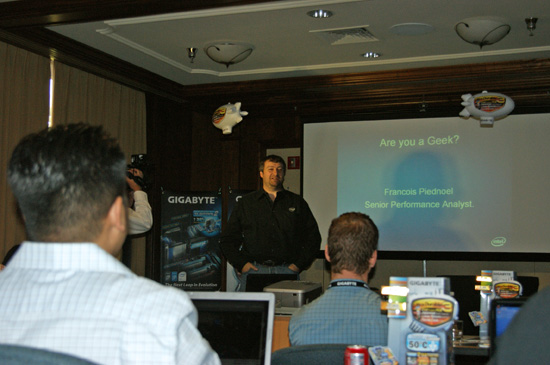 During the system setup time window, the various show sponsors provided some insight to the press members into their products and future plans. Intel's Senior Performance Analyst (he is much more than that), Francois Piednoel, held a "Are you a Geek?" competition for us. We failed.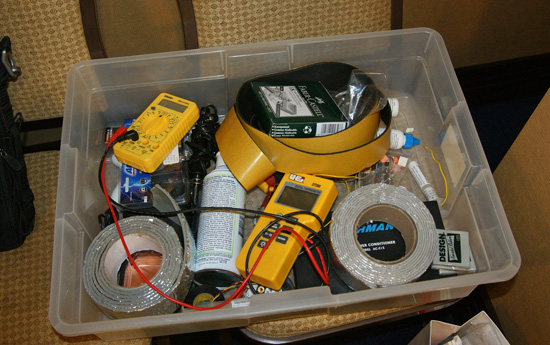 Tools of the Trade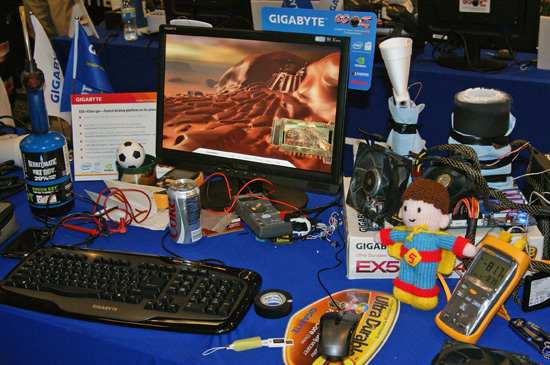 Good Luck Charms were abound...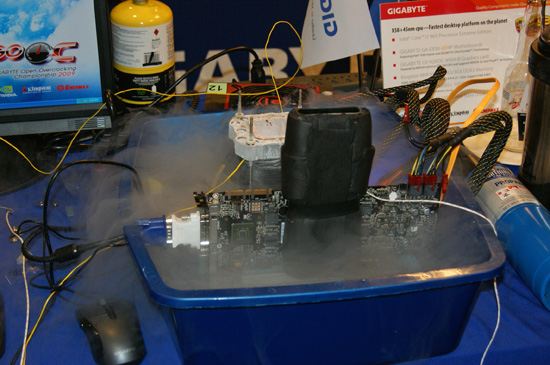 Michael Graf, mikeguava, had the only submersion setup at the event.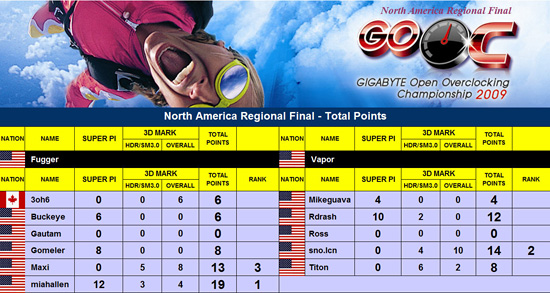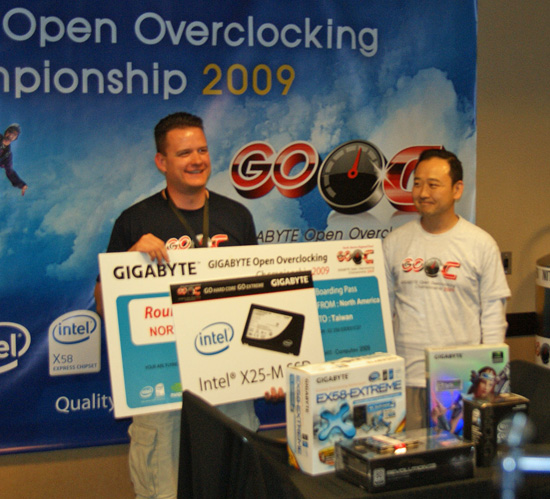 Tony Liao, V.P. Gigabyte NA, presenting mihallen with the first place prizes.

Gigabyte held a wonderful event along with the other event sponsors. The competition was tight throughout the SuperPI 8M and 3DMark 2006 events. However, there could only be one winner and that was Mihallen (Jeremiah L. Allen) who collected enough hardware to build a top flight system and a paid trip to the World Championships in June. Maxi (Mark LeaMaster) and sno.Icn (Jeremy Clifton) finished third and second respectively, while collecting some great hardware for building an enthusiast level system. The two competitors with the lowest overall scores each received an X25-M SSD 80G drive from Francois.