DIRT 2
Codemasters latest racing game marks the return of a racer to our benchmark suite. As the first DX11 racer, DIRT 2 makes pretty through use of the DX11's tessellation abilities, not to mention being the best looking racer we have ever seen.
Edit: Since several of you have asked, this is on the retail version of DIRT 2 with the 1.1 patch, not the demo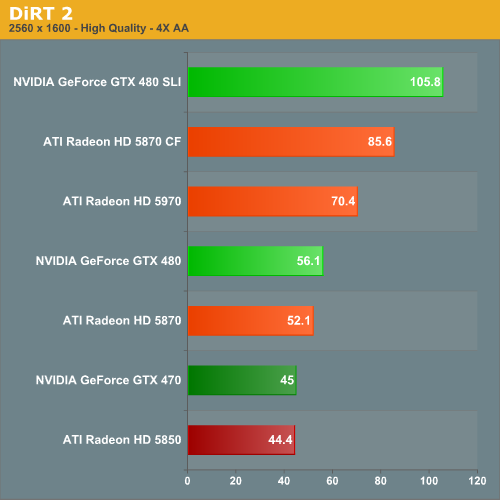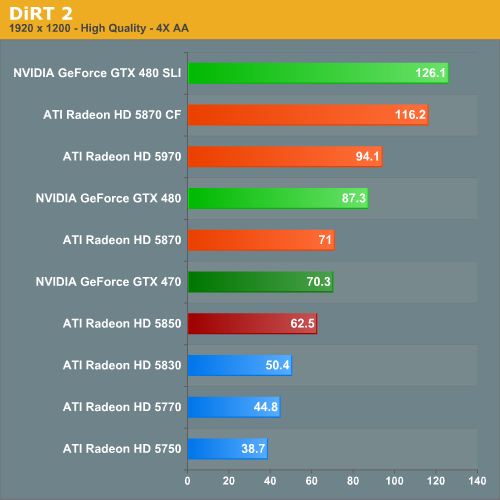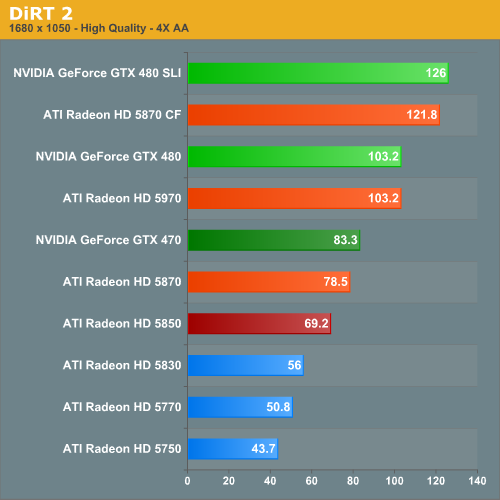 DIRT 2 may have started life as an AMD sponsored game, but here it's all about NVIDIA. The GTX 480 wins by 7-31%, and the 470 by anywhere from 1 to 20%. Once again we're seeing the gap close with resolution, with the GeForces and Radeons only barely separated at 2560. SLI/CF scaling is a different story though; until 2560, CF scales better than SLI, leading to only a small gap between the GTX 480SLI and 5870CF at 1920.