Sequential Read/Write Speed
Using the 6-22-2008 build of Iometer I ran a 3 minute long 2MB sequential test over the entire span of the drive. The results reported are in average MB/s over the entire test length: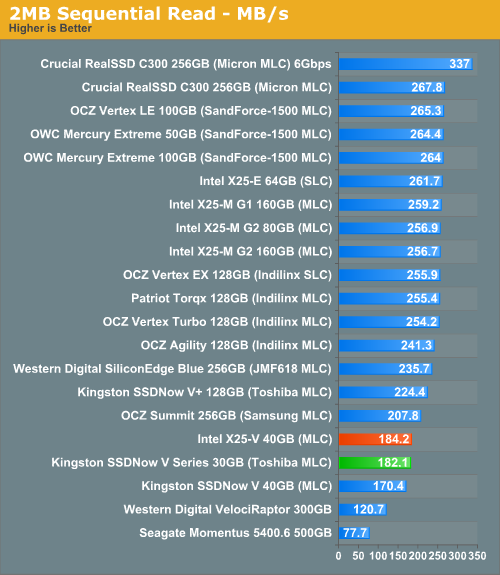 Read performance is identical between the two value drives. The older SSDNow V Series based on the X25-M is actually a bit slower, perhaps due to its older firmware.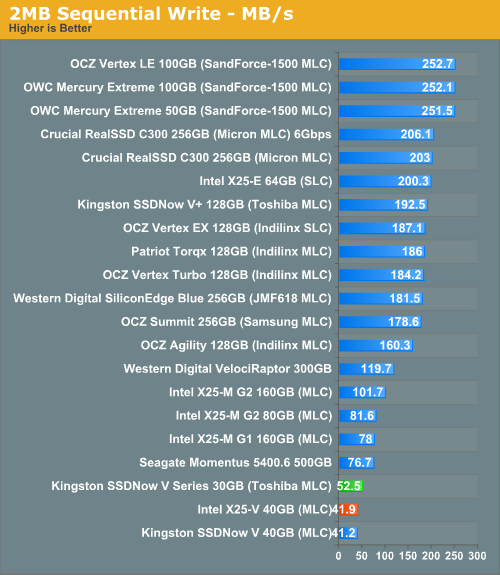 At 41.9MB/s, the X25-V has half the write speed of the 80GB X25-M G2. Kingston's 30GB drive is faster at 52.5MB/s, but we're still slower than the peak sequential transfer rate of a mechanical hard drive or the 80GB X25s.