So how does it feel to have the worst Core i7 980X overclocking scores online?I can't say that it's what I'm most proud of. That award would have to go to the time I wrote a review and left out the 'l' in overclocking. Needless to say after everyone pointed out how abysmal our overclocks were and after even Intel called to let us know that we should be seeing better, we gave it another shot.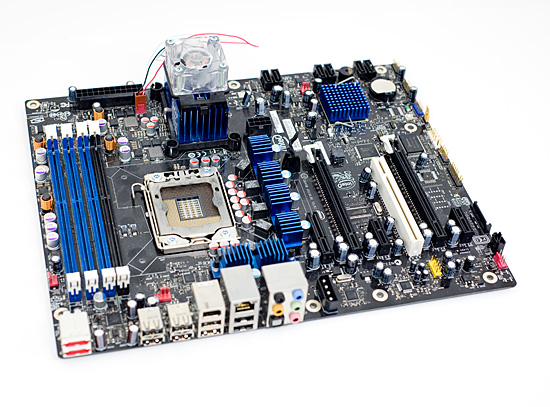 Intel's DX58SO Motherboard
A motherboard swap, a little more voltage and backing off the un-core clock a bit yielded something a bit more respectable out of our Core i7 980X sample: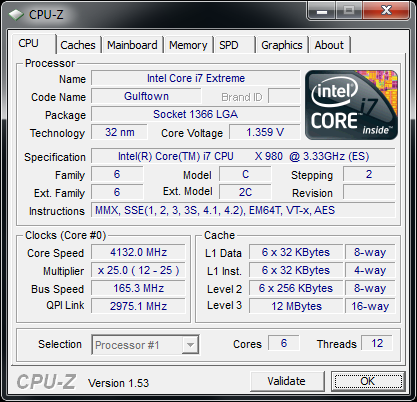 Keep an eye on what we're talking about here. Six cores, 12MB of L3 cache, all running at 4.13GHz with Intel's stock heatsink. With more voltage, even higher frequencies should be possible - but at the expense of increased power consumption.
The performance at 4.13GHz is even more ridiculous than the stock Core i7 980X: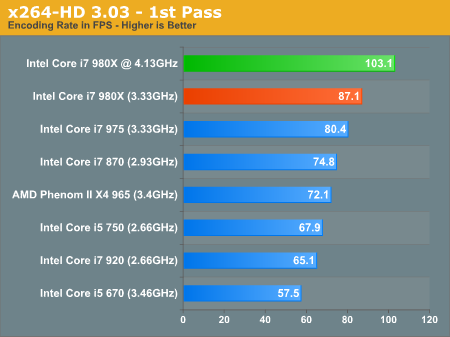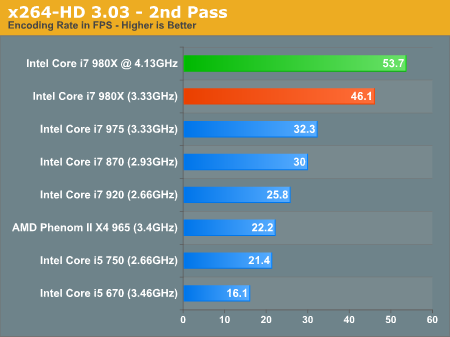 Another ~17% improvement over the already bonkers 980X is just crazy. At 53.7 fps in the second pass of our encoding test we're more than twice as fast as a Core i7 920. As much as we hate that Intel is maintaining two different sockets for its desktop CPUs, the Core i7 980X makes LGA-1366 worth it. Now if Intel could only get that price down.
The performance doesn't come for free though. At 1.359V the 980X draws quite a bit more power: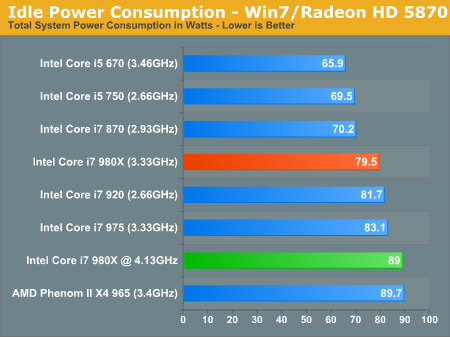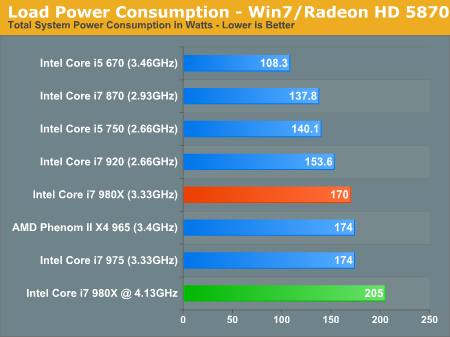 The 17% performance improvement comes at the expense of a 20% increase in total system power. It's not the most efficient way to get more speed, but if for some reason you're not happy with your 980X's default performance this is the sacrifice you'll have to make.
Thanks for bearing with us as we tried to push our chip further and got some more respectable results :)