The Heatsink
This is Intel's retail LGA-1366 heatsink:
And this the heatsink that comes with the retail Core i7 980X: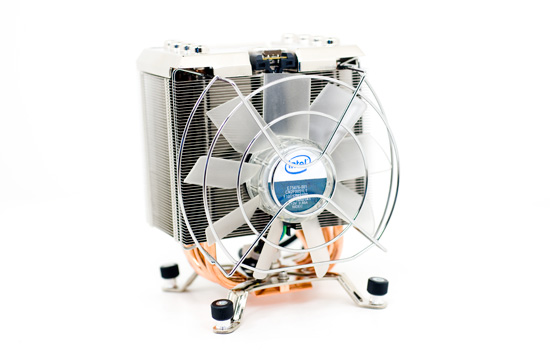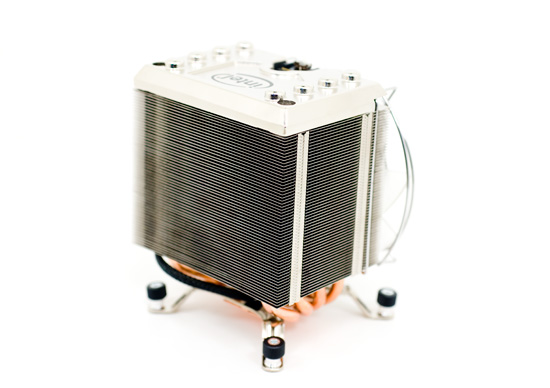 It's much larger than the standard i7 heatsink, but not quite as large as the tower coolers from Thermaltake or Zalman. It's fairly quiet but at full speed it does have an annoying whir to it. Thankfully other than in a no-POST situation, I never heard it at that speed.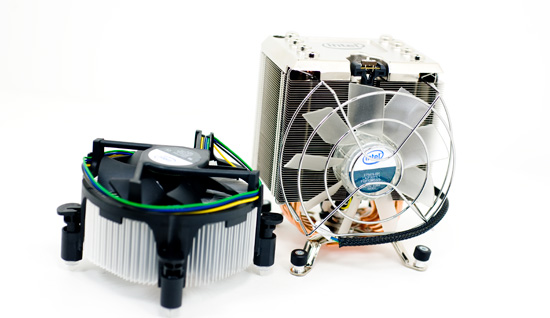 Installing the new heatsink is both more and less pleasant than the standard LGA-1366 cooler. You stick a plastic plate to the back of your motherboard that the heatsink screws into (that's the pleasant part):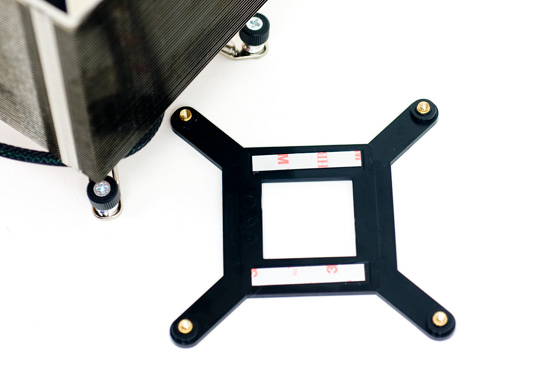 The screws are difficult to access thanks to the size of the heatsink itself, especially if you have a motherboard with heatsinks that crowd the CPU socket (and that's the unpleasant part).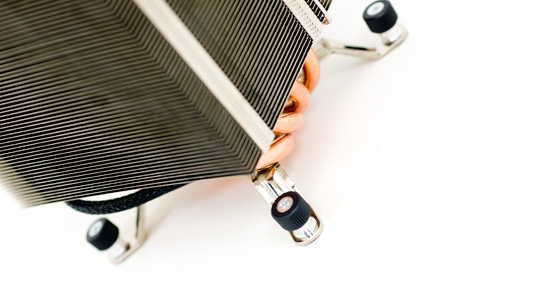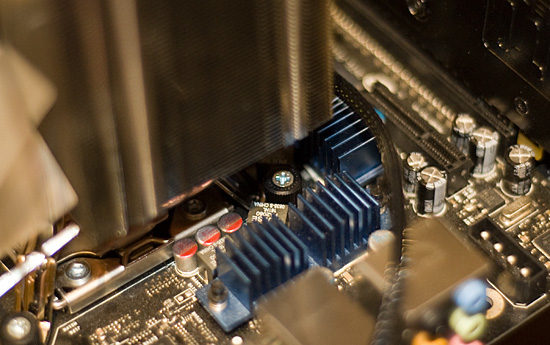 Currently the new heatsink is exclusively for the i7 980X. The rest of the lineup gets the plain old coolers.