The Roadmap: Sandy Bridge in 2011
Like Bloomfield, Gulftown may end up having a relatively long lifespan at the top of the charts. Below is Intel's current desktop roadmap through the beginning of 2011. You'll notice that when Sandy Bridge arrives, it's going to be limited to two and four core configurations. Performance per core will improve, but it doesn't look like we'll see an ultra high end version of Sandy Bridge until at least Q2 or Q3 of next year.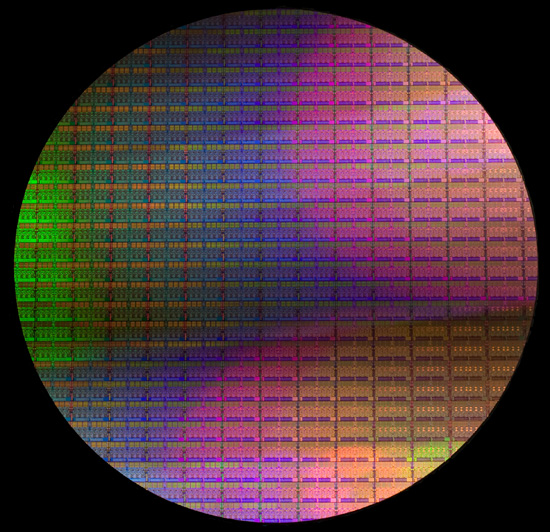 A wafer of Gulftown
The verdict isn't out on whether or not Sandy Bridge will require a new motherboard. It is possible to make the chip work in existing LGA-1156 motherboards, but that requires additional validation that Intel may not be willing to commit to at this point. The decision isn't final yet and Intel is telling its partners to expect a new chipset (6-series) and thus new motherboards to support the chip at this point.
The next point of interest is the Core i7 970, which is apparently a cheaper Gulftown due out next quarter. It slots in above the Core i7 960 and 870, meaning it may be priced somewhere in the $600 - $900 range. The very first Extreme Edition carried a $740 price tag. I'd guess that we'd see a 3.2GHz default clock speed on that part.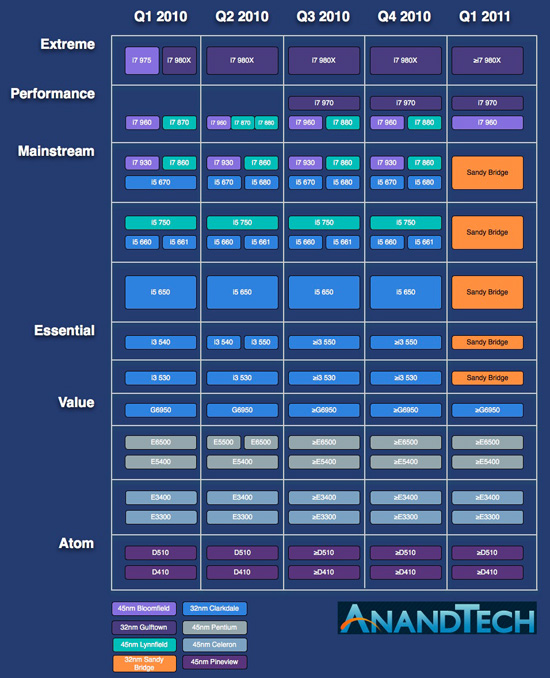 Click to Enlarge