Performance Summary
At fixed frequencies, there's little to divide the boards in 2D/3D application performance: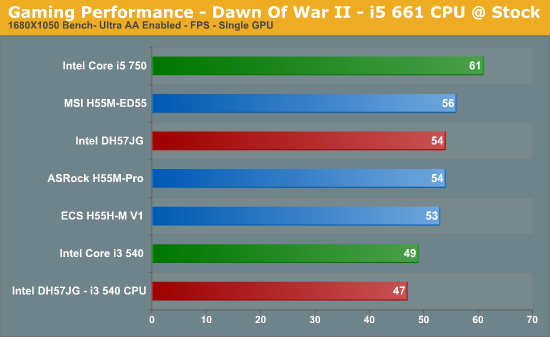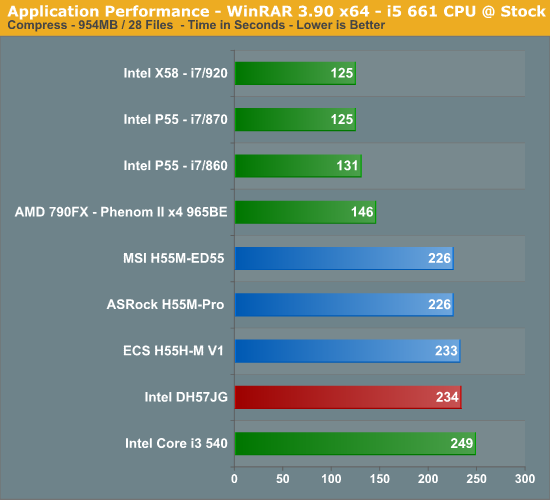 USB file transfer performance is a little slow though (we've reported this back to Intel):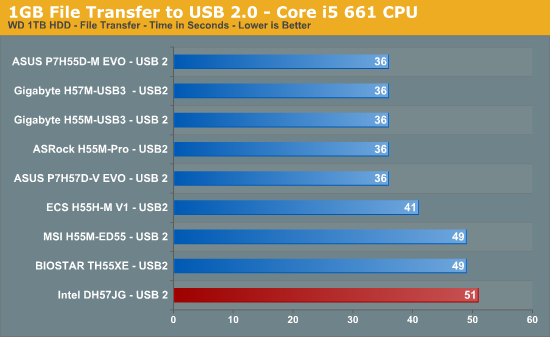 Power Consumption
Our power consumption testing utilizes the same batch of components under similar circumstances in a bid to monitor variances between idle and CPU load conditions using an AC wall meter for power consumption measurements. We install the vendor supplied power saving utilities on each board and enable power saving modes that don't involve any kind of underclocking or CPU core frequency modulation in order to run an apples to apples comparison. Assuming a maximum 150w load in the worst case scenario, actual motherboard power consumption is around 15%~20% lower than the shown figures if you factor out switching losses at the PSU.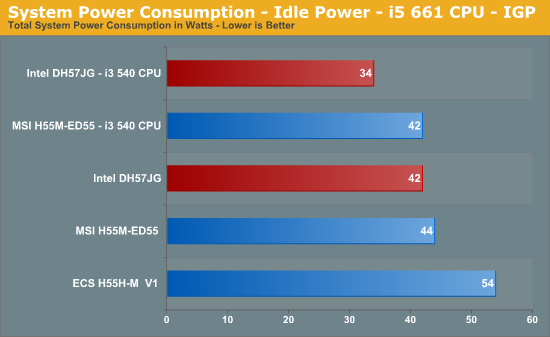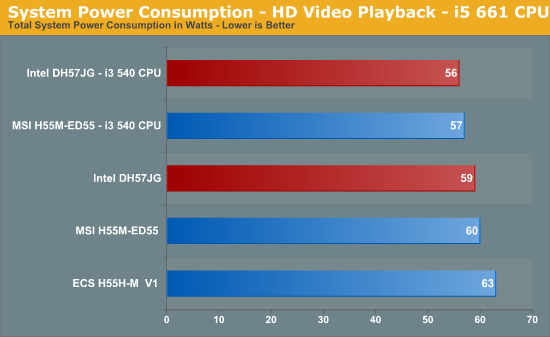 DPC Audio Latency
We're often asked to include a DPC latency screenshot by audio enthusiasts, the DH57JG turns in a respectable performance: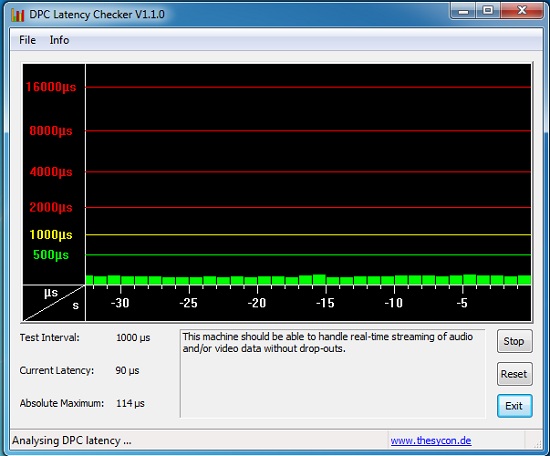 Overclocking
Like other mini-ITX motherboards, overclocking is limited by the absence of control over a key voltage rail. In this instance, Intel chose to limit processors to stock VID for CPU Vcore. The end result of this is that you'll be limited to around 3.5GHz or so with a Clarkdale processor.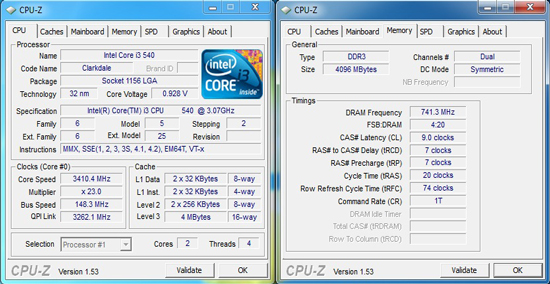 Forget about any kind of manual under-clocking on Clarkdale CPU's because you can't adjust CPU multiplier ratios on the current BIOS. SpeedStep and C-states obviously work as per Intel specification, stepping down to a 9x multiplier ratio and 0.85V core VID during light load scenarios. As a workaround for the absence of core multiplier ratio control, we suggest you change idle state power management percentages in the advanced pane of power options in Windows Control Panel - if you intend to use this board as a light load file/media server.
You can use Lynnfield processors in this board, although overclocking is limited by TDP. If you set processor core frequency higher than 3.3GHz or so, you'll either run out of headroom due to insufficient voltage for Vcore, or the board will throttle the CPU when under load to keep current draw within the bounds of the VRM circuit.