Sequential Read/Write Speed
Using the latest build of Iometer I ran a 3 minute long 2MB sequential write test over the entire span of the drive. The results reported are in average MB/s over the entire test length: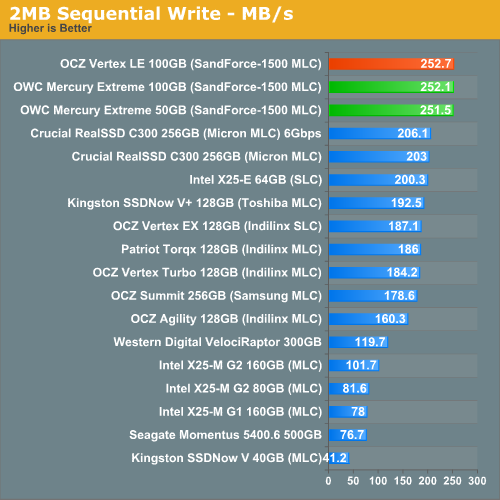 Sequential write speed is completely unaffected by the drop in capacity. The 50GB $229 OWC Mercury Extreme performs just as well as the 100GB version from OWC or OCZ. The three also happen to be the fastest SSDs I've tested at this point in terms of sequential write speed.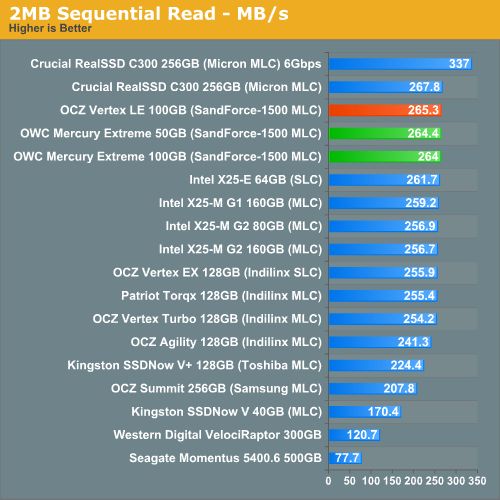 Sequential read speed is also unaffected. There's absolutely no drop in performance here when you go to the smaller capacity. This is why OWC states that the 50GB drive performs just as well as the 100GB and 200GB drives. The next page will show you why that's a false statement.