Gaming, Gaming, Gaming

But perhaps most interesting is what role Xbox Live will play on this platform, which is prominently featured on the main start screen: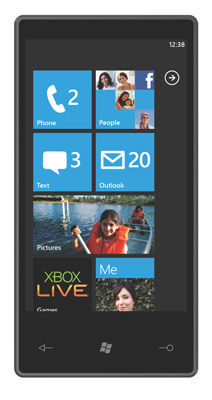 Interestingly enough, Microsoft was light on details when it came to how games, Xbox Live, and social networking are going to be integrated on the platform. Perhaps one of the most interesting lessons learned from the iPhone OS' App Store is just how much potential mobile gaming has. It's apparent that Microsoft understands that, and Windows Mobile 7 Series is part of an attempt to grab some of the growing smartphone gaming segment. In many ways, the iPhone is an established console in a gaming market that Microsoft is now entering 2 years late. Microsoft did it before, releasing Xbox a full year and 20 days after the PS2 debut, but time will tell whether the metaphor extends to a similar conclusion.
Microsoft has the interesting potential here of being able to leverage both Xbox Live and its connection with existing gaming industry partners to possibly deliver a unique experience the other platforms can't. Exactly what that is remains to be seen but ultimately the tightness of integration might make or break the Phone 7 series. At the very least, it will make or break the platform's draw as a mobile gaming contender. In its current incarnation, the games tab isn't fully fleshed out. In fact, the demonstration avatar shown on Monday was a static placeholder - the final release will feature the owner's fully animated 3D Xbox Live avatar: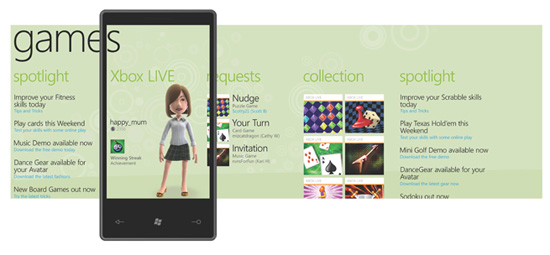 It's little things like these that ultimately will define how Phone 7 Series differentiates itself from the competition. Perhaps an even bigger question is how Microsoft will leverage existing developers accustomed to developing for Xbox 360 or Windows Mobile. Already, details have leaked revealing that applications for Phone 7 Series will be developed using a combination of Silverlight, XNA, and .NET compact frameworks. XNA tools should stand out in particular given the preexisting community of both major corporate and indie developers accustomed to using it to create software for the Xbox 360 and Zune. Needless to say, having the same framework on Phone 7 Series makes it ripe with potential to become a serious foray into mobile gaming. No doubt more will be revealed March 15th at MIX10.

Of course, Microsoft already has a formidable and established online platform for consoles through Xbox Live, complete with its own social community. That said, at present users are restricted to a mere 100 friends, a limitation imposed entirely by legacy Xbox Live titles. Is it coincidence then that legacy support for Xbox Live is being discontinued this April? Could Xbox Live integration on Phone 7 Series somehow have forced Microsoft's hand? It seems more than likely that this is the case.
Already, the platform is facing pressure from a variety of independent developers devising their own solutions for delivering mobile online gaming. Take a look at Gameloft Live: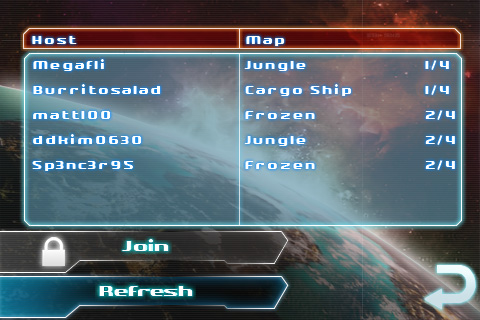 Server Browser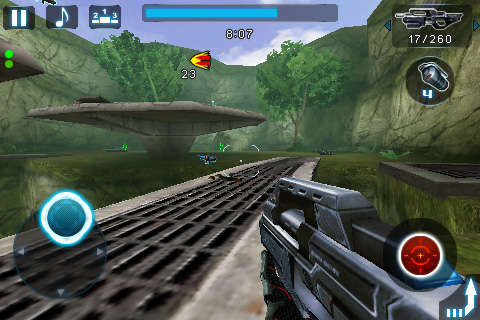 N.O.V.A. - FPS Title on iPhone OS
The success of this and other similar titles demonstrates that there's a huge market for online games on the smartphone. Even over 3G networks where latency is always a few hundred milliseconds. Microsoft clearly understands that presence in the mobile marketplace is critical for building out a community that will then invest in traditional consoles.

There's potential in the execution here. As it stands, social interaction with Xbox Live community takes place exclusively on the console itself; the experience is tethered to the TV. A platform allowing gamers to communicate, interact, and game online at the same time through their smartphones could be game-changing indeed. Obviously, if Microsoft delivers a phone targeted at consumers that sits right at the crossroads of mobile gaming, social network integration, and basic productivity, we could have something revolutionary. It could be the mobile platform for gamers Apple, Sony, and Nintendo can only dream about.