Samsung Finally Gets TRIM
I haven't been kind to SSDs based on Samsung's RBB controller such as Corsair's P256 or the OCZ Summit.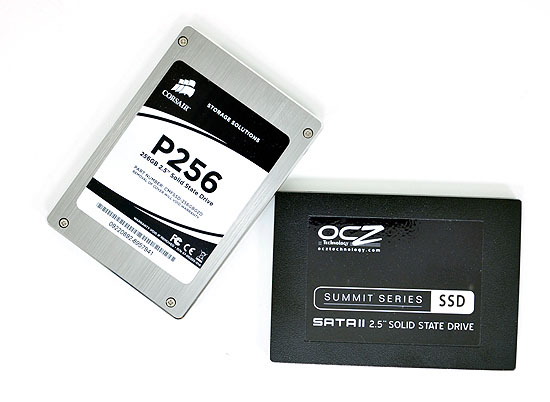 Despite great read and sequential read/write performance, those two drives never did very well in our 4KB random write tests: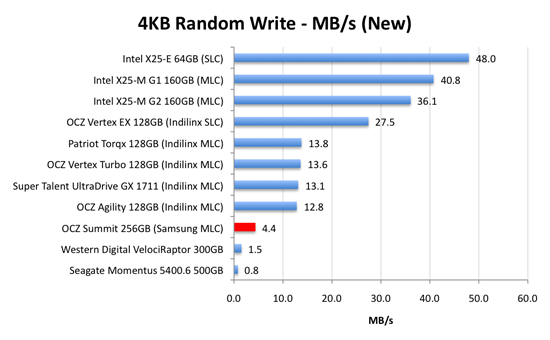 The situation gets even worse with the SSDs in a "used" state: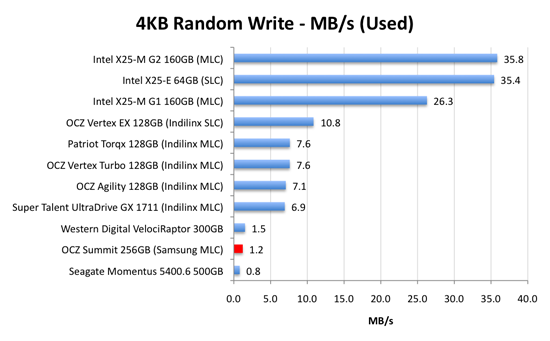 It's unfortunate because otherwise the drives wouldn't be that bad. Not to mention that being backed by Samsung is often preferable compared to other storage newcomers. These Samsung based drives have at least been validated by thousands of systems as they are the ones used in OEM machines including systems from Apple, Dell and Lenovo.
Earlier this year Samsung finally delivered a user upgradable firmware to all of its SSD vendors. It's a destructive update, meaning you lose all of your data (just like the old Indilinx fw updates) but it's worth it - you get TRIM support.
The update worked perfectly on my X58 testbed: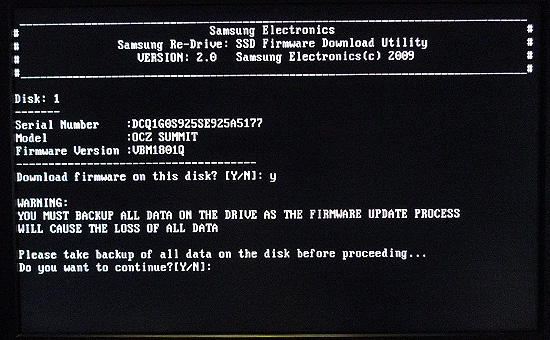 Remember that TRIM currently only works under Windows 7 (XP, Vista and OS X aren't supported) and only with Microsoft's AHCI driver. Deleting files or formatting your drive will TRIM its contents, so to test Samsung's TRIM functionality I randomly wrote data to the drive and formatted it. TRIM worked as expected and all is finally well in the world. You can get the new TRIM firmware from Corsair here or OCZ here.
Score one for Samsung. I'll gladly take these drives off of the do-not-buy list. Safe travels!