What's Intel Doing?
From now until Q4 2010, the X25-M G2 appears to be the best we'll get from Intel. In the 4th quarter of the year we'll get the first 25nm ONFI 3.0 based MLC NAND SSDs from Intel.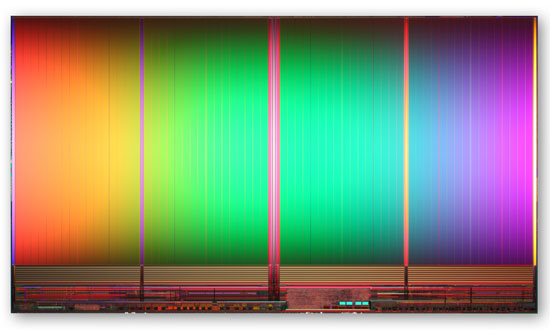 25nm IMFT 2-bit MLC NAND Flash, 8GB, 167mm2
Available in 600GB, 300GB and 160GB configurations these drives will finally address Intel's uncompetitive sequential write speeds. Not to mention see a healthy boost in random performance as well. The 300GB and 160GB drives will also be available in 1.8" form factors. The X25-V will also get a bump up to 80GB thanks to 25nm NAND.
Around the same time we'll see a refresh in the X25-E space with 34nm MLC flash. Yep, you read that right. Intel appears to be going after the enterprise market with MLC flash. Which means that Intel's third generation SSD controller is going to have write amplification under control in a serious way.
Until then, we won't see anything new from Intel. These next couple of quarters will be spent ramping up 34nm NAND production and watching newcomer SandForce duke it out with Crucial/Micron.