A Quick Note on AMD & Factory Clocks
While we were talking to Sapphire about the Toxic 5850, we asked them whether we would be seeing a Toxic 5870 to complement the 5850. We got a surprising answer and an even more surprising reason behind it that we'd like to share with you.
Sapphire will not be producing a 5870 Toxic, and the reason for that is that AMD won't let them (or anyone else) offer a factory-overclocked card that runs significantly faster than their existing Vapor-X card (875MHz). This apparently isn't a huge secret, but this is the first time we've heard this.
When we asked AMD about this, they told us that this all boils down to what AMD believes is safe operation for their chips. AMD allows vendors to factory overclock their chips to whatever point AMD feels is as high as they can safely go, and no higher. If any significant number of them could go higher, then AMD would have released them as a higher-end bin.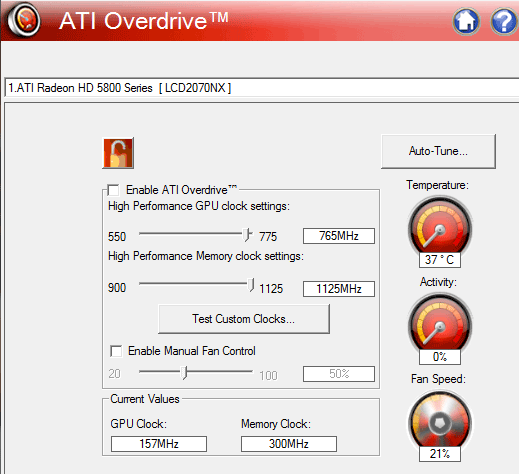 This put's AMD's limits at around 875MHz for the 5870, and 765MHz for the 5850. Note that AMD's Overdrive limits are still higher than this, particularly on the 5870 where Overdrive goes to 900MHz. In practice we were able to get our 5850 Toxic to 895MHz without any kind of voltage adjustment, so even with some breathing room we believe that Cypress chips assigned 5850 status for defective unit reasons (that is, it's not a 5870 because it has a defective SIMD) are plenty capable of going higher. Particularly with Sapphire's Vapor-X cooler, the heat isn't an issue.