Crysis: Warhead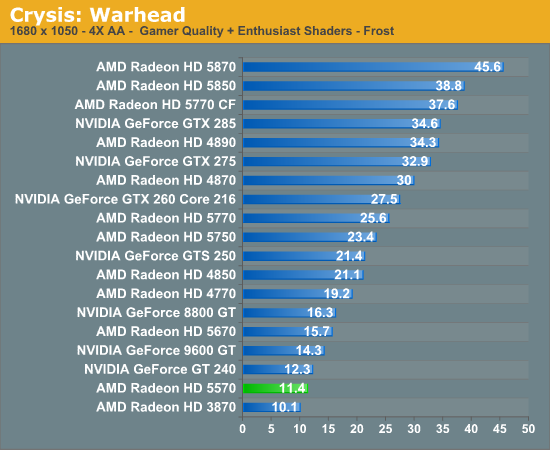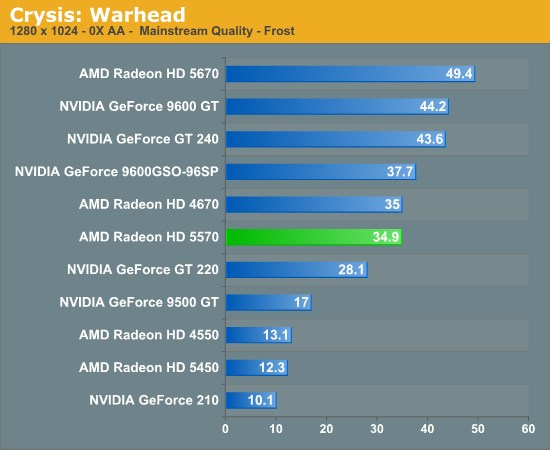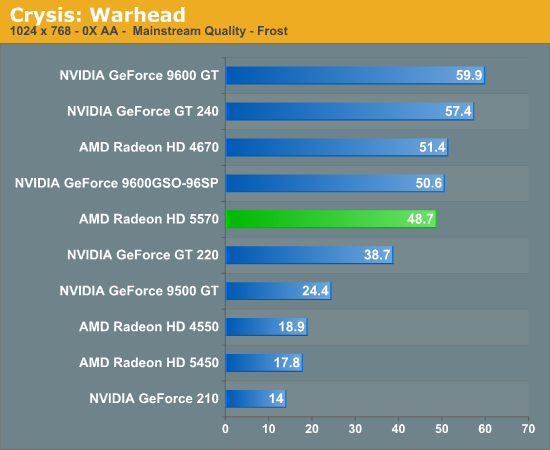 The loss of memory bandwidth becomes immediately apparent in Crysis, where the 5570 underperforms the full 5670 by around 30%. This moves 1280 from being a fully playable resolution to a borderline playable resolution, and will be a common thread when comparing these cards.
On the other hand the 5570 is nearly 3x faster than the 5450, which just goes to show you what another $25 will buy you in terms of performance over such a bottom-tier card.
For the competition, the cards to watch out for will be the Radeon 4670, the GeForce GT 240, and the GeForce 9600GT, all of which are priced similar if not lower, and outperform the 5570.