ASUS UL50Vf Battery Life and Power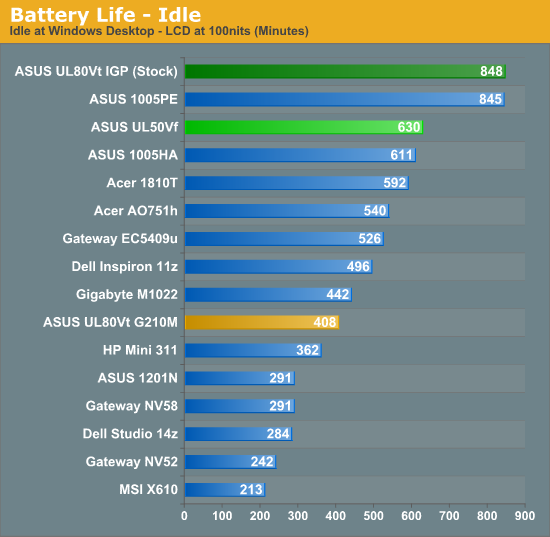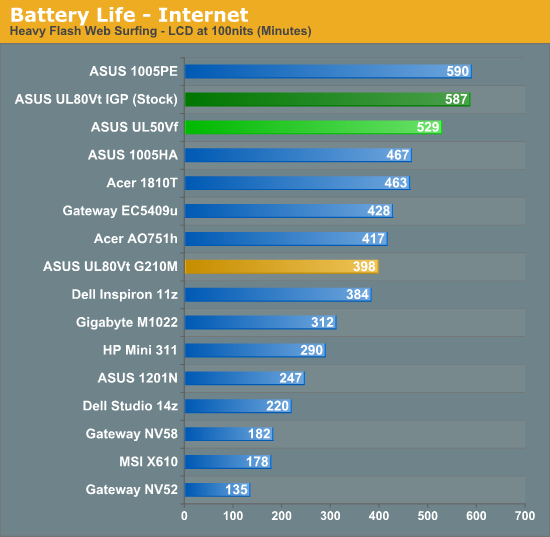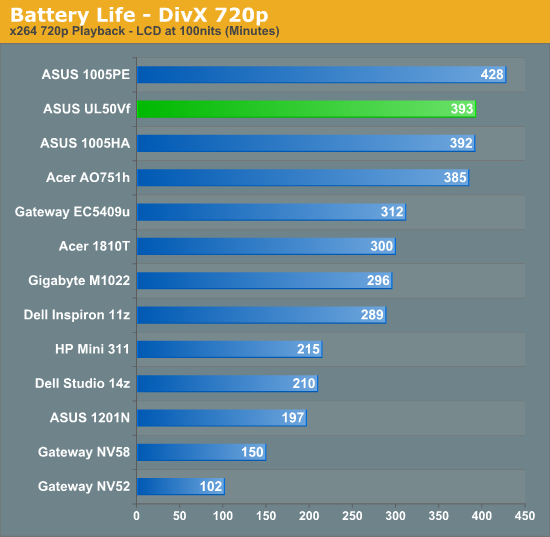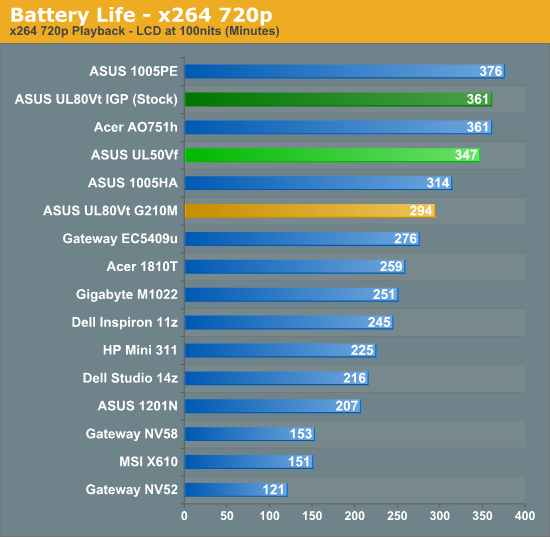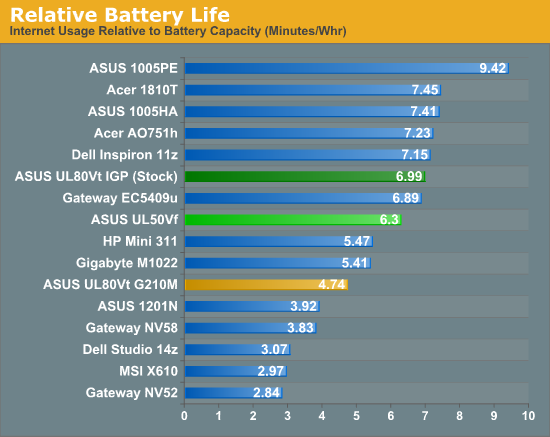 As with the UL80Vt (and all CULV laptops), battery life is a very strong selling point. Putting CULV into a 15.6" chassis and adding a discrete GPU wouldn't be the first choice of most users, however, and here we see the UL50Vf falling behind the UL80Vt. As far as we can tell, the major difference comes down to the LCD, and the result is that the UL80Vt is able to deliver anywhere from 15 (x264) to 215 (idle) minutes more battery life. The Internet test is probably the best overall indication of battery life in common usage scenarios, and even there the 14" UL80Vt delivers 11% more battery life.
This is not to say that the UL80Vt is the better laptop, of course; if the choice is UL50Vf with Optimus or UL80Vt with the second generation switchable graphics, we'd definitely recommend the UL50Vf. However, it does raise the question of why NVIDIA/ASUS would launch the 15.6" model first. Smaller models should follow soon, along with faster, more powerful laptops like the ASUS N61.
NVIDIA's presentation suggests that Optimus allows you to get the best of both worlds: performance as well as battery life. As the test results so far have shown, all of that is possible. However, do keep in mind that you still can't get performance at the same time as long battery life. If you fire up a game on virtually any laptop, even with IGP, battery drain increases substantially. We performed a test of exactly that sort of scenario and the UL50Vf delivered 178 minutes of run time—impressive compared to some larger, faster offerings, sure, but not something you're going to be able to use on a long plane ride or at a LAN party without plugging in.