The Performance & Power Summary
I've added the Core i3 530 to our Bench database, if you want a full comparison of results head over there. What I'm providing here is a subset of our tests to show the 530's strengths and weaknesses.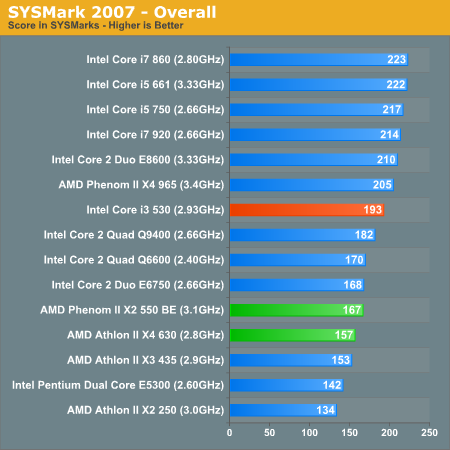 In every single non-gaming test, the Core i3 530 bests the Phenom II X2 550 BE. In our gaming benchmarks the 550 was faster in two out of our 8 benchmarks. In the rest, the i3 took the lead. The Core i3 530 also manages to outperform the Phenom II X2 550 BE while using significantly less power. In the battle of the dual-cores, the i3 wins. AMD needs to fight with clock speed at at 3.1GHz, the 550 can't muster enough to beat the i3.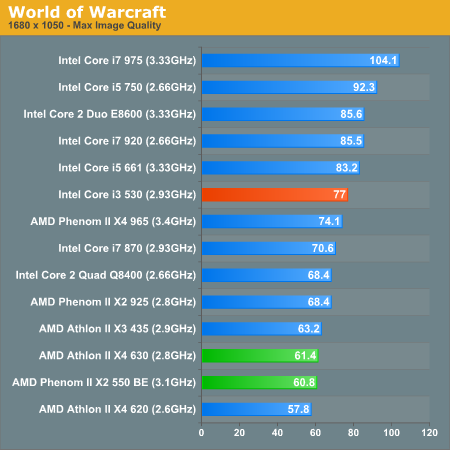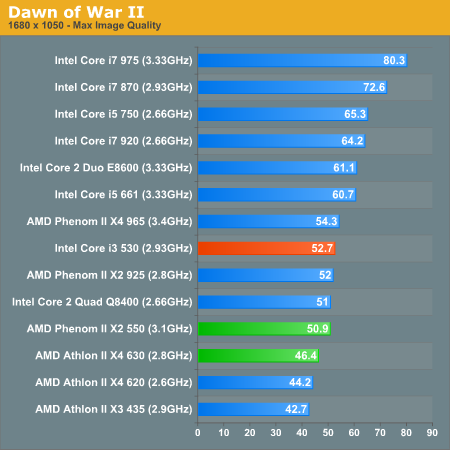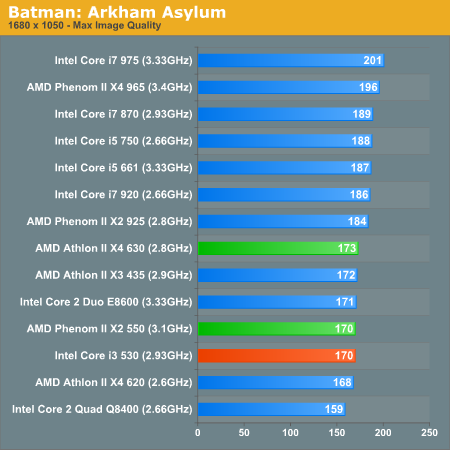 The Athlon II X4 630 comparison is a little more complicated. In single and lightly threaded applications, the i3 is a much better performer thanks to its higher clock speed. The i3's gaming performance is also significantly better across the board. What the Athlon II X4 loses in clock speed, it makes up for in core count. Things like video encoding and offline 3D rendering are almost always faster on the Athlon II X4 630.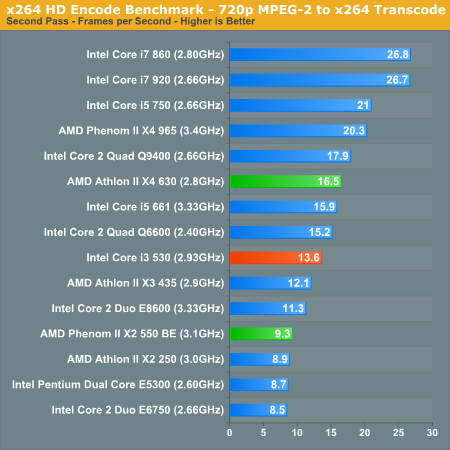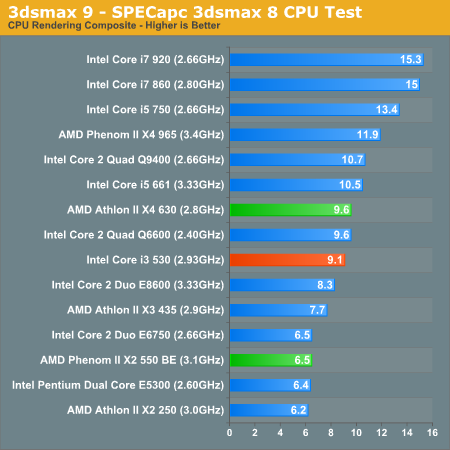 Applications that are bound more by the performance of one or two threads are almost always faster on the Core i3 530. As a general purpose desktop microprocessor or a chip for a gaming rig, I'd opt for the Core i3 530. If you're doing a lot of heavily threaded content creation, then the Athlon II X4 is the chip for you. If you're somewhere in between, the choice is up to you. Our Photoshop test has the two processors very close to one another, but with the i3 taking the slight lead.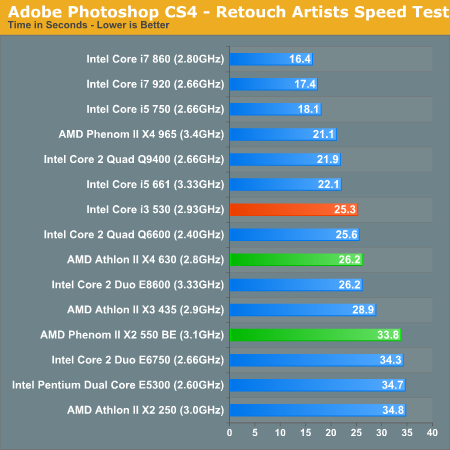 Power efficiency obviously goes to the Core i3 530 thanks to its 32nm transistors.