Package Contents and Specifications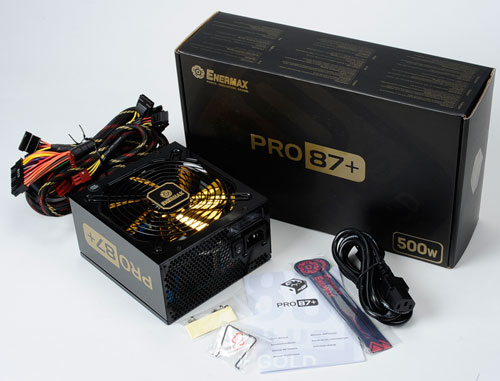 As with the former Pro82+, the Pro87+ again omits cable management. This means that all of the cables are attached to the power supplies and you will not be able to remove any of them. In the package you will find a power cord, cable straps, a sticker, screws, the CordGuard™ and the manual in many different languages. The packages come with tons of explanations and information to show you why this power supply is better than the competition. It's a little too much if you ask us, but at least you have something to read once you spot one of these packages on the shelves of your local dealer.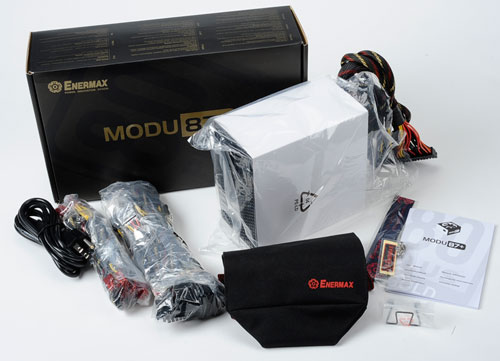 The Modu87+ is the cable management version and comes with detached cables and a nice pouch to store unused cables. Additionally you get a power cord, screws, the CordGuard, a sticker, cable straps, and a manual.
Specifications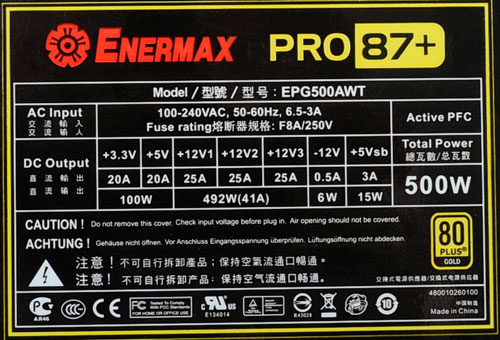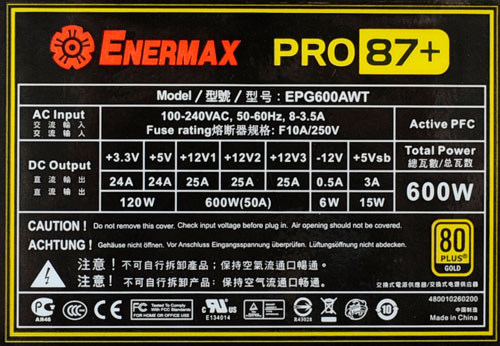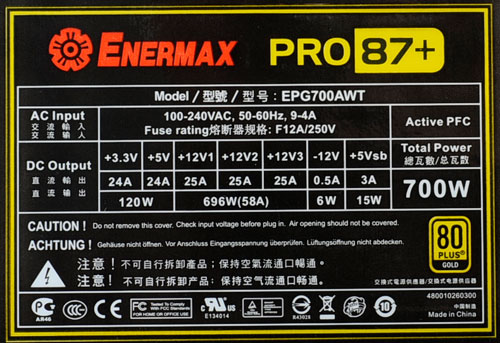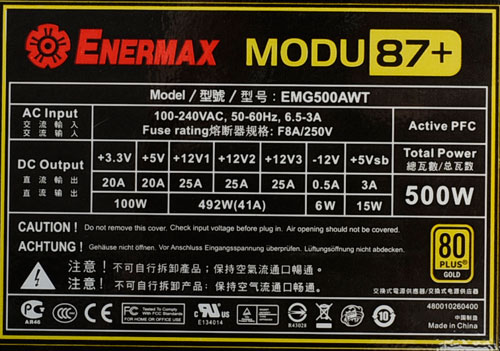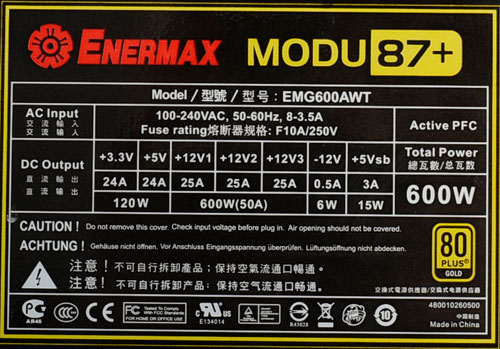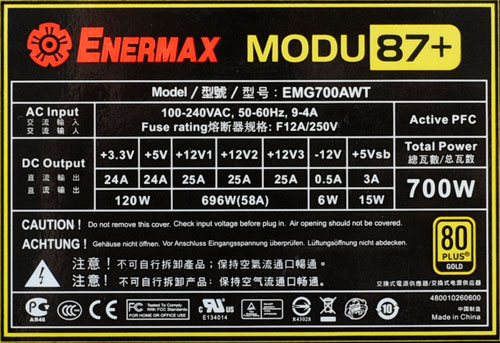 The internal structure is the same in both series; you will find the exact same PCB and components in a 500W Modu87+ as in a Pro87+. All of the different wattages come with the same three 12V rails of 25A; the difference is in the total combined power. Don't assume you can pull the same amount out of the different models, because there are other limitations that make this impossible. Specifically, some of the capacitors are smaller on the lower wattage models. Also worth note is that with only 20A to 24A on the 3.3V and 5V rails, Enermax follows the trend of modern systems that need less from these rails than older systems.