Efficiency and PFC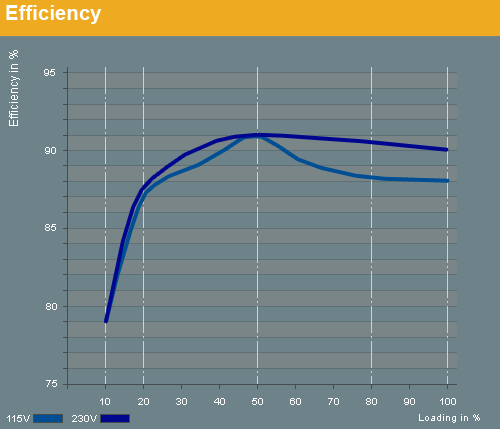 500W Efficiency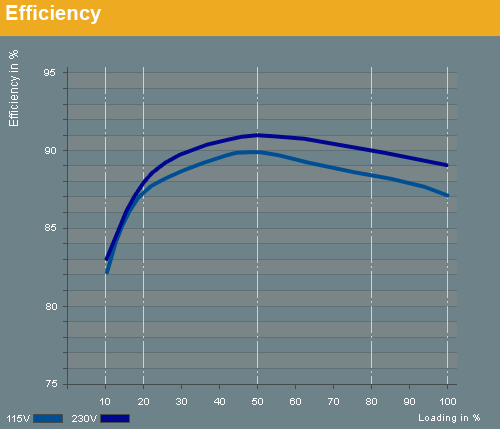 600W Efficiency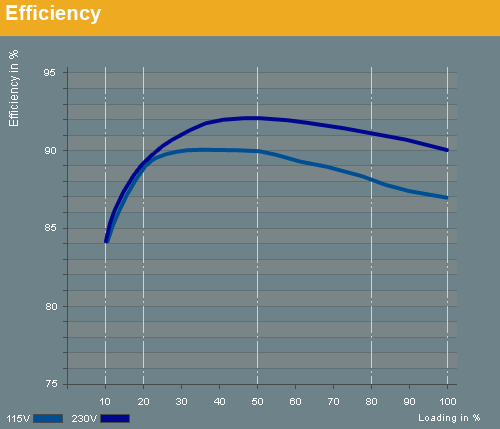 700W Efficiency
The efficiency is very good on these units, as we would expect from any PSU with an 80 Plus Gold certification. Even though they do much better with 230VAC, buyers in the U.S. market will also be able to enjoy efficiencies of up to 90%. The 500W unit is the only one able to reach 91% on 115VAC at around 250W load. Users with 230VAC will be able to enjoy premium efficiency, with the 700W models providing 92% efficiency over a relatively large range of loads. We have never seen efficiency curves as high as the ones Enermax is able to deliver with the Modu87+ and Pro87+. The 500W unit is at 88% efficient at 20% load (100W) and stays above 90% from 200W until its maximum rated output! This is truly the best efficiency of any PC power supply we have seen here at AnandTech so far. According to Enermax, the 700W unit is the most efficient since it is easier to reach higher efficiency with higher wattages; yes, we can confirm that. With 92% efficiency at 50% load (350W) the 700W units performs just amazing.
Power Factor Correction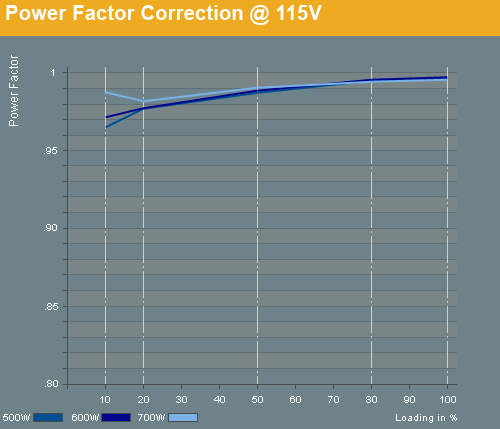 Anyone who pays for reactive power from the grid will be happy with the PFC these units achieve, as they are all very good.