ASUS - The Eee Keyboard Will Ship in 2010
ASUS has made the transistion from just a motherboard manufacturer to much more. A lot of that was thanks to the Eee PC line. With the goal of being a top-3 notebook manufacturer by 2011 ASUS had a lot of notebooks on display at CES. The ASUS Eee PC 1201T is based on AMD's Neo MV40: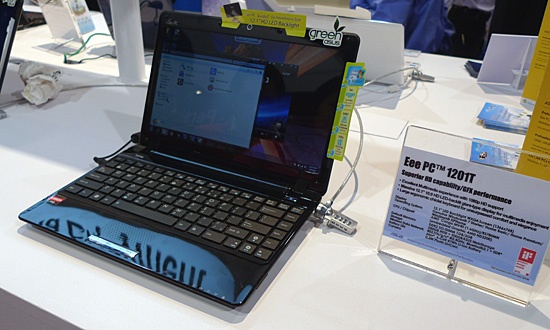 The system will be shipping in late Q1.
The Eee Keyboard is finally shipping this year: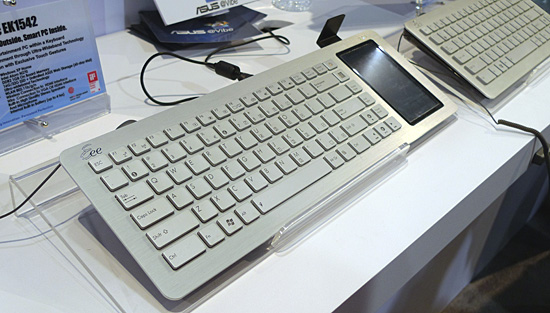 With an integrated Atom-based system, the keyboard is your PC. The integrated display runs Windows but can run a smartphone-like shell on top of Explorer: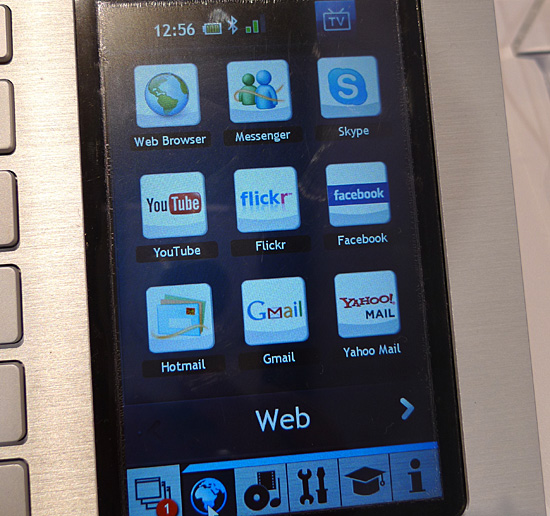 .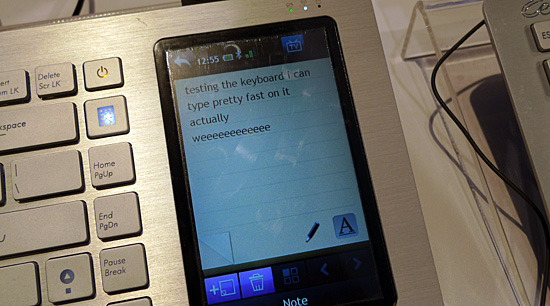 The Eee Keyboard works well as a keyboard itself, but you won't be able to use the keyboard on another PC. It can only drive the integrated computer. For $599 ASUS will bundle the Eee Keyboard with an Ultra Wide Band wireless video streaming box: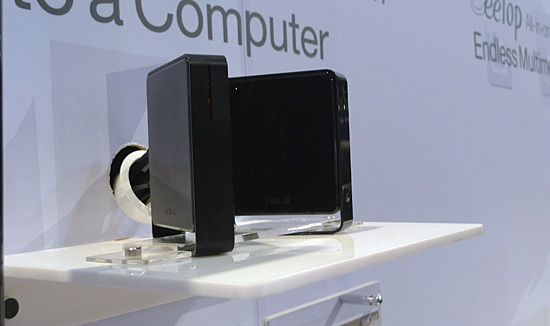 You'll be able to use the keyboard and wirelessly stream its desktop to your HDMI equipped display. In this mode you can use the touchscreen on the right as a trackpad.
Final Words
That's it for me at CES 2010. Ryan is still running around with meetings, but for me I'm off to finish our Core i3 review and play around with some new SSDs.