USB 3.0 and SATA 6Gbps on Motherboards in 2010
Both ASUS and Gigabyte are taking USB 3.0 and 6Gbps SATA seriously. Gigabyte uses two modifiers to indicate when a board supports USB3 or 6Gbps SATA: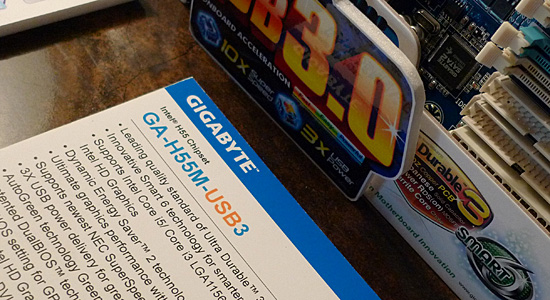 If the product name has a "USB3" in it, then it will support USB 3.0 via NEC's controller. It's the best we can get until we get integrated chipset support. If you want USB 3.0 and6Gbps SATA you need to look for the "A" in the model name: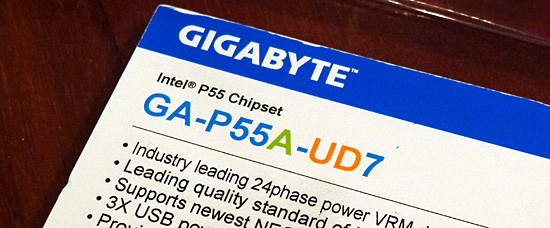 The "A" denotes support for both next-gen standards. Unfortunately there are no H5x boards with an "A" just yet: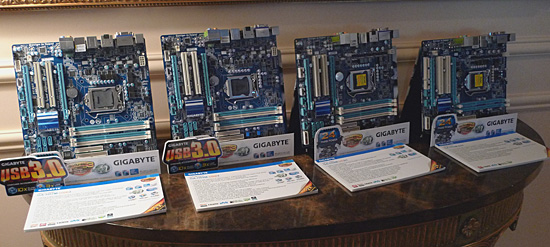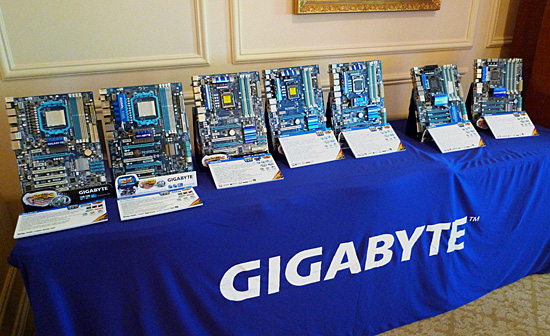 The cheapest you can get an "A" board from Gigabyte is approximately $140 - $150 for a P55A-UD3. If you just want USB 3.0 the entry price is closer to $120. MSI takes a different approach to the situation and doesn't believe that USB 3/SATA 6Gbps need to be on every motherboard and thus reserves the feature combo for high end boards only. Personally I believe two devices are about to change that.
First is OCZ's USB 3.0 external SSD: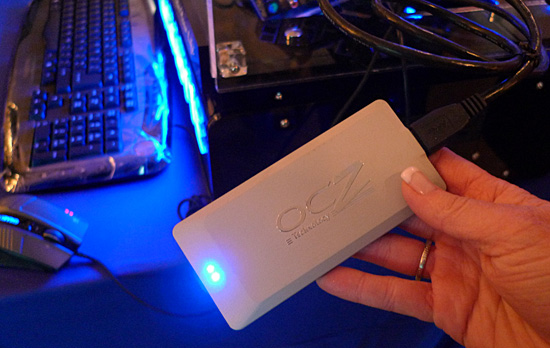 This little thing is basically an Indilinx MLC SSD with a SATA-to-USB 3.0 controller. You can expect to see tons of clones in the coming months. Not to mention the first wave of USB 3.0 thumbdrives.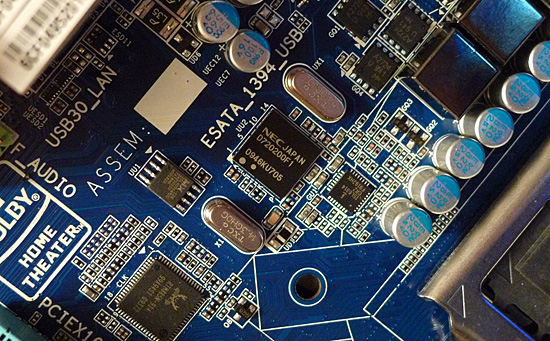 NEC's USB 3.0 controller
Next is Marvell's 6Gbps SSD controller, which is used in the Micron/Crucial ReadSSD C300: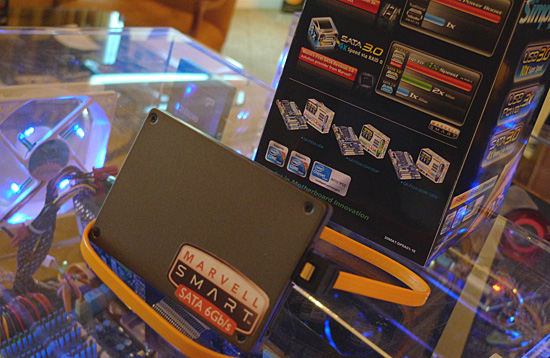 The combination of the two I believe will make USB 3.0 and SATA 6Gbps important far sooner than they would otherwise be.