NVIDIA - Fermi Up and Running, Tegra 2
NVIDIA finally showed off Fermi running in an Eyefinity-like 3-display setup: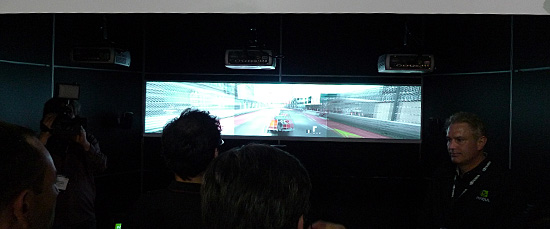 The demo also used NVIDIA's sterescopic 3D technology - 3D Vision. We're hearing that the rumors of a March release are accurate, but despite the delay Fermi is supposed to be very competitive (at least 20% faster than 5870?). The GeForce GTX 265 and 275 will stick around for the first half of the year as Fermi isn't expected to reach such low price/high volume at the start of its life.
Aside from Fermi, Tegra 2 tablets and netbooks were on display: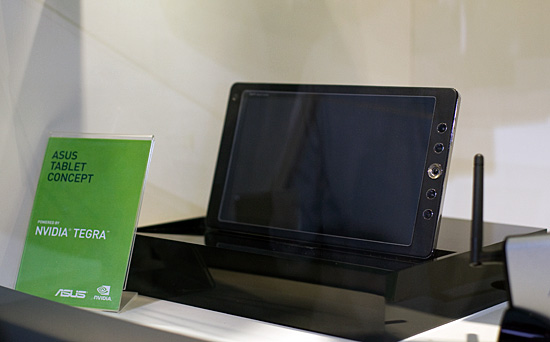 NVIDIA hopes that OEMs will be able to use Tegra 2 to create intuitive 3D user interfaces, but so far I haven't seen anything too exciting.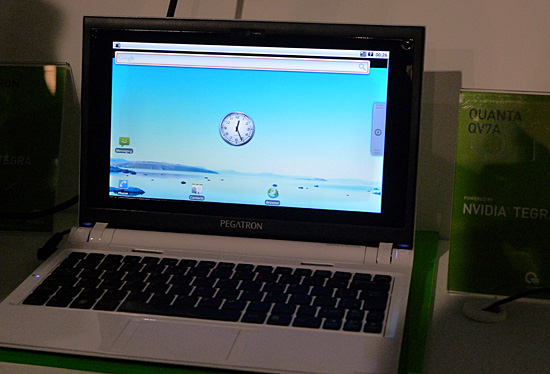 Pegatron's Tegra 2 based Smartbook