The Move to Micro-ATX
It was strange to see Inwin at the CES Unveiled event, but at least one item caught our eye. It's a micro ATX gaming chassis: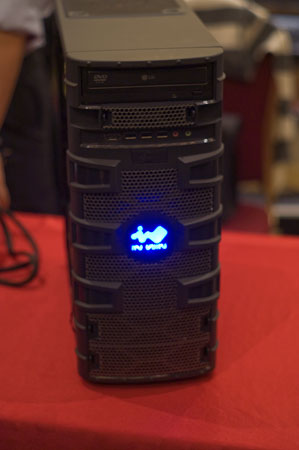 In Win had a Radeon HD 5970 mounted in the case to show that you can accommodate even the longest cards. Two of them would work if you wanted.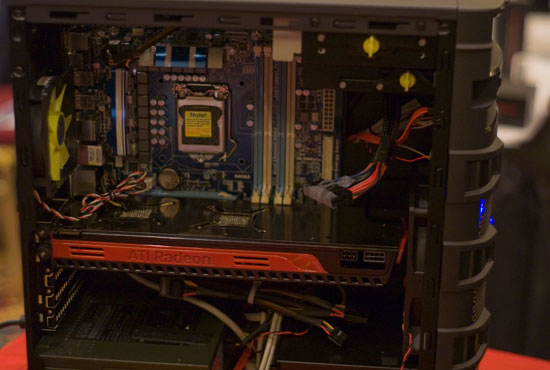 It's made possible by moving the HDD bays to the very bottom of the case. There's not much room for a ton of drives, but honestly these days it's not necessary given the capacity of 3.5" drives. There's a single 5.25" bay up top and two 3.5" bays at the bottom of the case.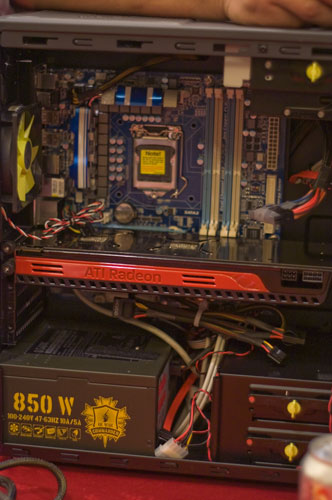 Add GPS to your iPod Touch
Apple created a huge accessory market with the iPod and the trend continues with the iPod Touch. A company called Dual demonstrated a GPS cradle with GPS receiver and speaker to turn your iPod Touch into a portable nav device.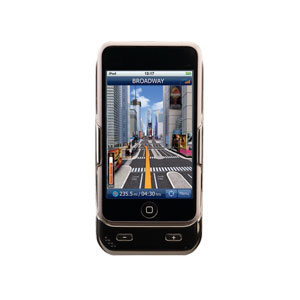 The software is NavAtlas from the iTunes App store and seemed to work well in person. It was snappy but the true test will be how this thing fares on the go.