Dell has really come into its own in the past few years. Shedding the image (and fur?) of yet another cheap PC OEM, Dell has tried to make design a more important part of its manufacturing as of late. Not every design is a win, but the zino HD appears to be the first nettop styled to have mass market appeal: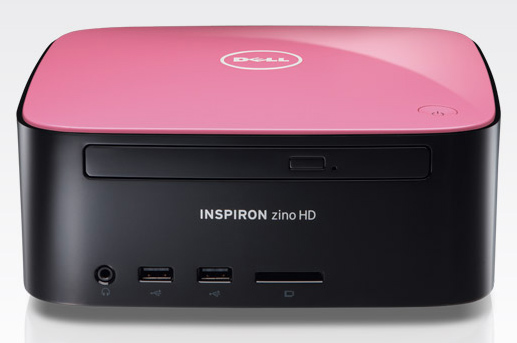 Dell's Inspiron zino HD, available in more than just pink
As soon as Dell announced the zino HD I was bombarded with emails. Not for a review of the system, but for a review of the processors inside the machine. A quick look at Dell's tech specs for the zino HD list the following processor options: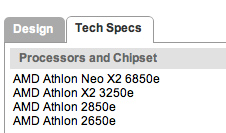 They sound fast. But in practice, many of these chips are actually Atom competitors. I asked AMD for two of the CPUs on this list - the Athlon 2650e and the Athlon X2 3250e.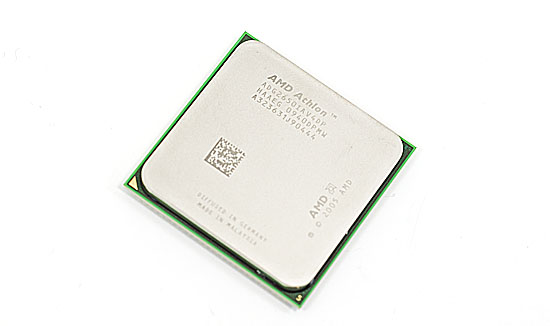 The 2650e is a single-core K8 based Socket-AM2/AM2+ processor that runs at 1.6GHz. It's got 512KB of L2 cache and the rest of the feature set of the older K8 AM2 processors. As an AM2 chip it's DDR2 only and physically won't fit or work in an AM3 motherboard. Keep that in mind before you go sticking one of these where it doesn't belong.
Based on its specs, the Athlon 2650e is a near perfect competitor for Intel's Atom. The newly announced D510 runs at 1.66GHz (close enough), but is an in-order architecture with Hyper Threading. Bottom line? The Athlon 2650e should be faster in single threaded apps, but slower in multitasking/multithreaded applications. Great. Atom boasts a lower total TDP as well.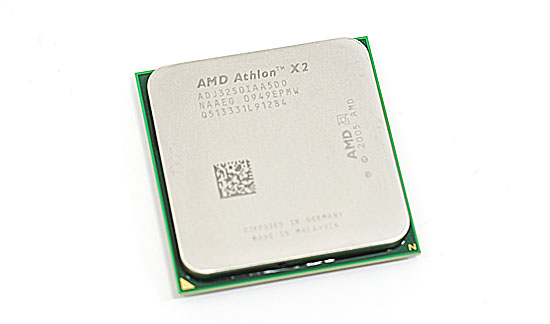 The Athlon X2 3250e fixes the 2650e's biggest shortcoming by adding a second core. The clock speed drops a bit to 1.5GHz, but the rest of the specs stay the same. TDP goes up from 15W on the 2650e to 22W for the 3250e.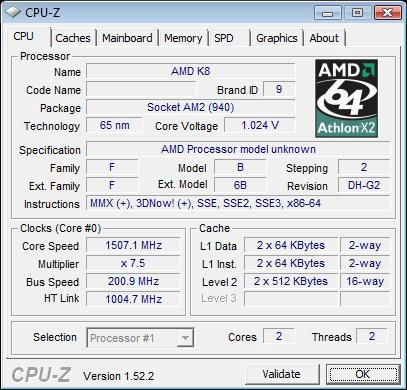 Dell charges an extra $65 for the 3250e upgrade. Just to put things in perspective - $10 more and you could have yourself a complete Pine Trail platform.