Linux Gaming Performance
We'll start with a look at games where we were actually able to get results from all three Wine projects. This was no small task, as numerous games worked under one or two options but not all three. We confined our testing to games that were at least rated Bronze (although as noted that doesn't necessarily guarantee success).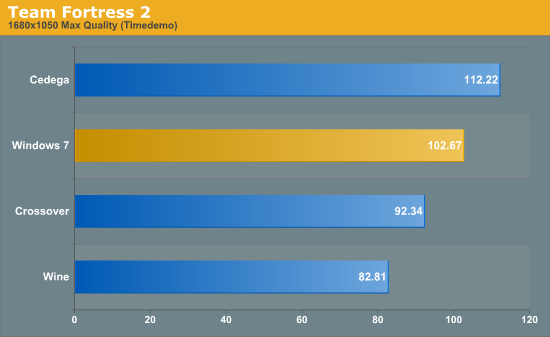 We begin with some very interesting and somewhat unexpected results with Team Fortress 2. Here we see an actual performance improvement over Windows with Cedega. Although all of the FPS reported are well above the minimum necessary to play TF2, functionality of play within Wine was not good. We experienced frequent FPS drops and stuttering with Wine when we tested overall functionality. Cedega, Crossover, and Windows all ran smoothly during the functionality testing.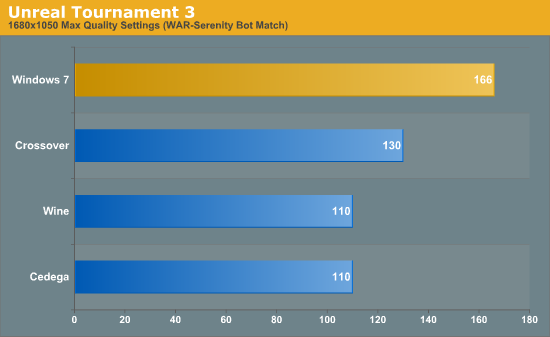 Moving to Unreal Tournament 3, again all the frame rates are well above playable. We did find that on the Linux side, Crossover provided the best in-game experience with no glitches or stutter. Windows worked as expected with no issues to report.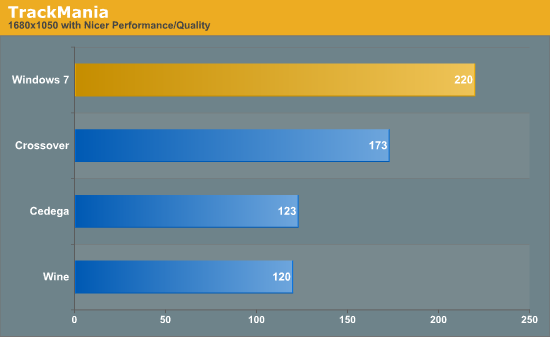 Windows easily beats our Wine projects for overall FPS in TrackMania. Both Windows and Wine projects play this game flawlessly with no graphical glitches or stuttering. This is a case where if you have sufficiently fast hardware, you can run this game on either Linux or Windows without issues.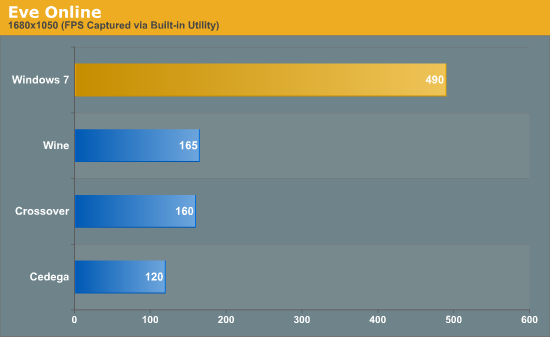 The results in Eve Online are very interesting. During all our previous benchmarks the Wine projects have been competitive with windows, but Eve Online shows a huge gap. I re-ran all these tests twice to ensure all settings were set exactly the same across tests and came up with the same results. Windows and Linux gameplay ran smoothly with no noticeable stuttering or graphical glitches, though, so this is another game that runs on all platforms. The difference here is that you can potentially run at higher resolutions/settings under Windows and get better performance.