ASUS has been making laptops for quite some time; our first review of ASUS laptops was circa 2002, and I got my first hands-on experience three years ago. While there have been many interesting laptops from the company over the years, few have managed to truly set themselves apart from the crowd. (Okay, sure, there's the whole Eee PC netbook market they essentially created, but that's not a traditional laptop.) That changes today with our review of the UL80Vt.
At its heart, the UL80Vt is a thin and light notebook that's capable of delivering stellar battery life while at the same time providing sufficient performance to handle virtually any task - yes, including gaming. It comes with a Core 2 Duo SU7300 Ultra Low Voltage processor - a CULV processor if you prefer. CULV CPUs have gotten a bad rap over the years for a couple of reasons. First, they underperform relative to regular Core 2 processors, outside of battery life metrics. That wouldn't be end of the world, but the bigger problem has always been cost. We looked at the ASUS U2E a little over a year ago, and while it wasn't a bad system it was extremely difficult to recommend at over $2000 ($2600 with an SSD). In contrast, the UL80Vt beats the U2E in every single metric we can come up with, other than size/weight, and it costs less than half as much. Oh what a difference a year makes.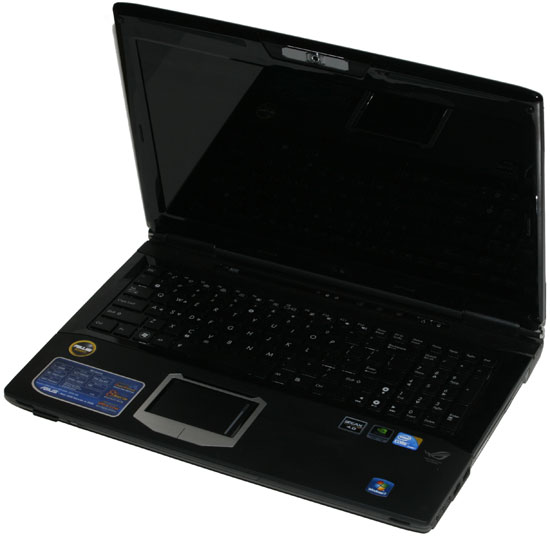 On the other end of the spectrum, we have the ASUS G51 series - we're specifically reviewing the G51J today, but the G51Vx will also get coverage. It's a lot closer to what we've seen from ASUS in the past: a reasonable design, plenty of performance, but the mobility aspect is definitely lacking. What it lacks in battery life it more than makes up in performance and pricing, however, so if you're interested in grabbing a well-balanced laptop that can handle any current game (though not necessarily at maximum details) and provide plenty of CPU power for other computationally intensive tasks, the G51J might be the perfect gift to find under your Christmas tree this year.
If you're looking for other options, we recommend reading our Holiday 2009 Buyers' Guide where we put both of these ASUS notebooks in context relative to the rest of the market. The short summary is that we are hard-pressed to find anything in the midrange laptop category that we prefer to the UL80Vt. The G51J has more competition, but it sets a high bar that can be difficult to compete with.