Random Read/Write Speed
This test writes 4KB in a completely random pattern over an 8GB space of the drive to simulate the sort of random writes that you'd see on an OS drive (even this is more stressful than a normal desktop user would see). I perform three concurrent IOs and run the test for 3 minutes. The results reported are in average MB/s over the entire time: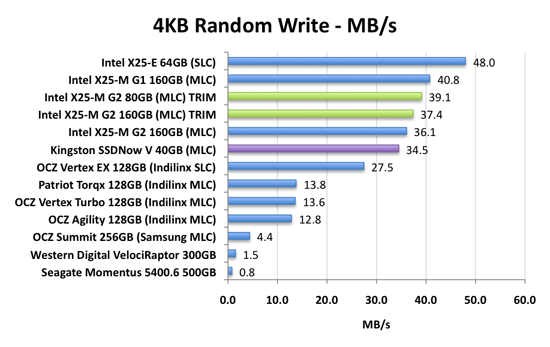 Random write speed looks to be a bit better with the new firmware. The 80GB G2 being a little faster than the 160GB version for some reason. With enough free space, the Kingston SSDNow V performs similarly to a non-TRIM enabled X25-M G2.