Far Cry 2
Far Cry 2 is another foliage-heavy game. Thankfully it's not nearly as punishing as Crysis, and it's possible to achieve a good framerate even with all the settings at their highest.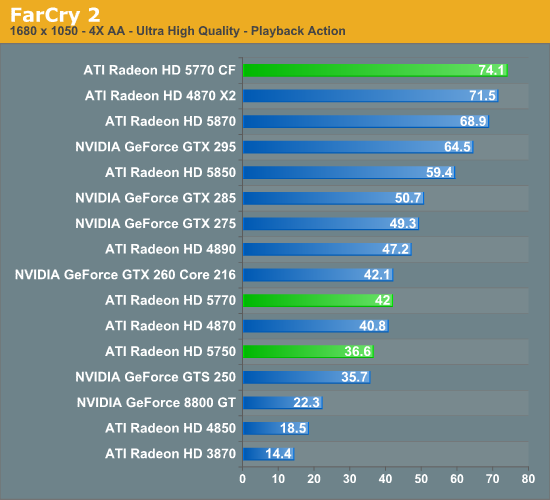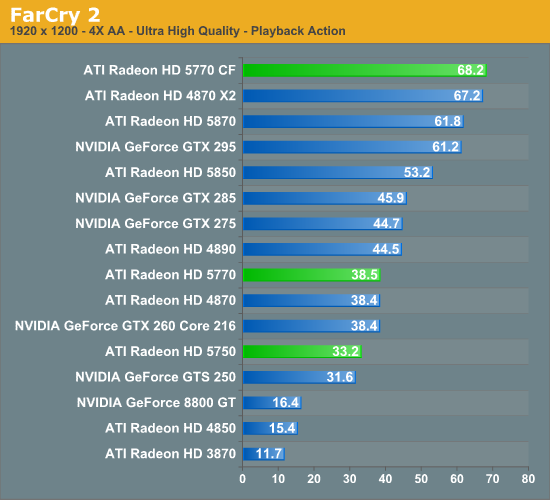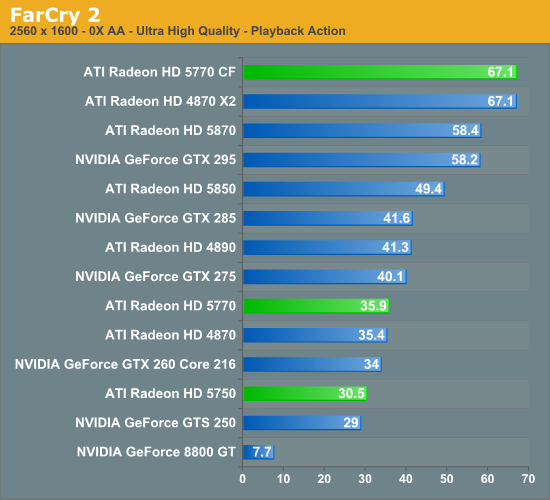 Update: When we first published this article, we had some anomalously high results for the 5770 at 1680 and 1920. We have found the reason for this and corrected it. This brings the 5770's scores down by 10fps or so.
Compared to Crysis: Warhead, Far Cry 2 paints a better picture for the 5770. Here it just manages to beat out our 4870, which may be slightly disappointing for those of you that are expecting a decisive victory over the 4870, but it's better than a loss like in Crysis. The GTX 260 is also neck-and-neck with our two Radeon cards here.
Far Cry 2 also paints an interesting case for the 5750 in comparison to the 4850. Far Cry 2 likes RAM, particularly on AMD cards. With the 1GB on our 5750, it doubles the terrible performance of the 4850. This is going to be the exception to the norm here though.
Finally, with the solid performance of the 5770, a 5850 buys around 40% performance improvement here.